vBookie Event

: Brian Stann vs Mike Massenzio (UFC On Versus)
This event is over.
UFC on Versus 2: Brian Stann vs Mike Massenzio
---
vs
---
400K on Stann. The guy is pretty under appreciated by MMA fans but he is a solif fighter.
---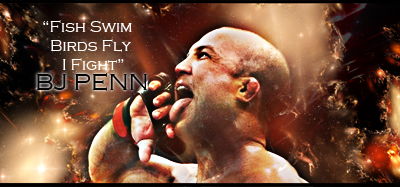 "If you get hit and it hurts hit him back you not knocked out yet."-Joe Doerksen
The Toxic Terrors (FFL)
Demetrious Johnson*Eduardo Dantas*Emanuel Newton*Will Brooks*Michael Page
oh noes, I am going to lose every bet tonight
Stann came back and won with a late sub!
Quote:
Round 1 - Referee "Big" John McCarthy makes his first appearance of the night, and the crowd gives him as warm of a welcome as the fighters – maybe even a touch louder. Actually, when Bruce Buffer announces everyone, it's way louder for McCarthy. Stann opens with a low kick. Massenzio tries to shoots, but Stann defends. He looks quick early. Stann with a kick, but Massenzio catches it and moves o the floor. Stann doesn't stay there and works back to his feet. Stann snaps off another low kick, and Massenzio shoots in. Back on the ground, and Massenzio in half-mount. Stann spins his hips underneath and works to a knee. As he stands, Massenzio locks in a guillotine and falls to his back. Massenzio has half-guard, and Stann fights through a few tough seconds before popping his head out. Halfway through, and Massenzio takes full guard. Stann delivers a few short punches from the top. Elbows come down, too, and Stann finding more room to strike. Massenzio turning side to side while looking for openings, but Stann very compact from the top. Stann lands a big right and stands. Massenzio up as well, though he immediately shoots in and takes the back with less than a minute. Stann in a kneeling position and controlling the arms. It's a bad position, but he's in no danger. Round finishes there, and Massenzio takes it on the MMAjunkie.com card, 10-9.

Round 2 - Stann just misses with a few jabs. Massenzio connects with one and immediately shoots in again. Stann defends well against the cage and pops Massenzio with a knee. Massenzio refuses to let go and eventually sucks Stann away from the cage and onto his back. Stann in half-gaurd, though Massenzio is very high out to the side and essentially in side control. Stann scrambles into a full guard and delivers a few elbows to the top of Massenzio's head. Two minutes in. Massenzio stands and avoids Stann's upkicks. As Stann stands, Massenzio again grabs a guillotine and falls back. This time he's in full guard. Massenzio squeezes, but Stann again pops his head out to the delight of the crowd. Stann works from the top and drives in a few short elbows. Moderate action underneath until Stann starts firing massive rights from the top. Massenzio looks comfortable staying on his back, but Stann is scoring points in the closing minutes. Round ends with Stann peppering from the top, and it may have been enough to counter the early action from Massenzio. MMAjunkie.com says it's enough and gives the round to Stann, 10-9.

Round 3 - Stann connects early, and Massenzio looks a little wobbly. Stann cautiously rushes in and Massenzio tries for a takedown. He gets it, but Stann locks in a slick triangle choke from the side. Massenzio works his way free, and the two stand. Stann slips on a kick, and Massenzio stands over him. Big upkick scores for Stann, though Massenzio drops into top position. Stann again looks for the triangle choke, this time from a more traditional position. Great sequence of action. Little from the ground, and Massenzio backs away. Stann up, though Massenzio again back into a clinch. Stann muscles him over, though Massenzio immediately sweeps to top when they hit the deck. No matter. Stann locks in another triangle choke attempt and it's very, very tight. Massenzio tries to spin free, but it's to no avail, and he's forced to tap. Outstanding final round, and the crowd shows its appreciation. Brian Stann def. Mike Massenzio via submission (triangle choke) - Round 3, 3:10.
Link
---
Currently Active Users Viewing This Thread: 1

(0 members and 1 guests)
Posting Rules

You may post new threads

You may post replies

You may not post attachments

You may not edit your posts

---

HTML code is Off

---