vBookie Event

: Marcus Davis vs Nate Diaz (UFC 118)
This event is over.
Diaz victorious by 3rd round sub:
Quote:
Round 1 - Referee Yves Lavigne in charge of the evening's first pay-per-view contest. Southpaw stance by both, and Diaz jabs and eaves Davis in. Davis catches him, then comes up short. Diaz taunts, and Davis clips him. Diaz looks like he may be in trouble briefly as he's on the floor with Davis punching. Diaz pops up and taunts him again. Davis ducks under and works the body. Chants of "Diaz sucks" fill the building. Diaz staying busy, but Davis there to answer in the pocket. Davis' right eye bloodied, but he lands a nice left. Davis also bleeding on the right side of his head. Halfway in. Diaz scoring with the long arms, and a knee lands up the middle. Into a clinch, and Diaz pushes Davis against the fence. He squirms free and resets Diaz looks more comfortable with the pace and range now, and he's scoring with straights. Cinch again, but they back away and trade. Looping shots by both, and it's pretty even on the feet now. One minute. Diaz scores with right hands from range. A high kick lands. Davis blood really flowing now. Diaz lands the pawing 1-2, but Davis answers. Diaz starting to do his thing with the volume punching. Good first round, and MMAjunkie.com sees it for Diaz, 10-9, in a good round.

Round 2 - Long look at the cut from the doc, but Davis cleared to go. Diaz really comfortable now. He's using the length and scoring. Davis all heart and looking to answer. Diaz shoots in on a single-leg and pushes Davis to the fence. Davis actually scores with a knee, and they reset. Davis leaps with a left that scores. Diaz really staying active, and an uppercut scores. Davis trying to keep away with good head movement, but Diaz just peppering away. Right hand lands for Diaz is Davis stumbles off-balance. Diaz with a jab. Diaz's face marked up, too. Davis lands a stiff left and pushes in, but he pulls away quickly. Diaz really has the distance now. Diaz works the body a bit. Those trademarked Diaz shots landing. Stiff left for Diaz. Jab, too. Davis in the pocket, and he's game to trade. nut the punches are adding up. Davis kicks the leg, and Diaz waves him in. Eye getting really bad for Davis, and this might be the last round he gets to work. Lavigne lets him fight it, though. Diaz into the clinch, and he tries to work a late trip. Davis remains standing and gets his own trip in a scramble, but MMAjunkie.com gives Diaz the round, 10-9.

Round 3 - Doctor says we're OK to go. Diaz takes the center. Three-punch combo for Diaz. Crowd cheering on Davis, but he's having trouble with the length. Diaz ducks under a Davis combo but moves away. Brief exchange, and Davis moves into the clinch. Davis defends against the cage as Diaz lands a few short lefts. They break away. Davis fires a crisp left. He's still pushing, but Diaz continues to get the best of the exchanges. Left hand for Diaz, though Davis answers in kind. Diaz rattling off combinations. Right hand scores, and Davis grabs his eye briefly. Lavigne didn't see anything.Davis right eye is badly swollen and bruised, though the bleeding has stopped. Diaz drags Davis to the ground, and tries to attack fro the top. Diaz locks in a guillotine choke and rolls out to the side. Davis is trapped. Diaz squeezes, and Davis appears to be out. Lavigne checks the arm. A little response from Davis, but it looked more like a reflex than action. Lavigne lets it go a little longer before finally saving the napping Davis. Nate Diaz def. Marcus Davis via technical submission (guilltine choke) - Round 3, 4:02.
Link
---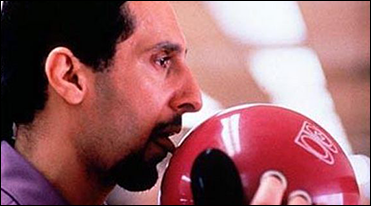 (Sig by Killz)
Flyweight

Join Date: Mar 2010
Location: Italy
Posts: 329
Currently Active Users Viewing This Thread: 1

(0 members and 1 guests)
Posting Rules

You may post new threads

You may post replies

You may not post attachments

You may not edit your posts

---

HTML code is Off

---