vBookie Event

: Dave Branch vs Tomasz Drwal (Ultimate fight night)
This event is over.
UFN 22: Dave Branch vs Tomasz Drwal
---
---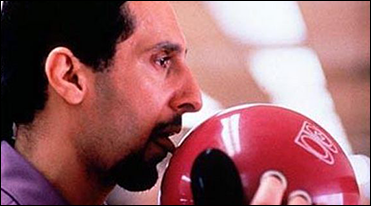 (Sig by Killz)
Branch takes it unanimously:
Quote:
Round 1 - Referee Herb Dean in charge. Branch opens with a low kick. Drwal stationary as Branch bounces at range. Low kick again from Branch, and he fakes a shot. Drwal tries a low kick, and Branch i on top of him immediately. Takedown, and Drwal pulls guard one minute in. Drwal gets his left leg on the shoulder, and Branch is defending the right leg from completing the triangle. Branch postures to escape trouble, and he finally works Drwal's leg off the shoulder. Branch in half-mount. Drwal on his right side and trying to prevent damage. Branch stands and delivers a few right hands to the gut. He pushes back in and sets up in half-mount. Drwal trying to control with overhooks, though Branch does sneak in a few crisp punches. Closed half-guard on the bottom, and the apce is moderate. Crowd boos, ad Branch tries to advance. Drwal wraps his left arm around the neck and tries to squeeze, but Branch is fine and pulls free with a minute left. Dean uses that moment to stand the two. Drwal moves in behind a left hand. Branch defends against the cage and lands a nice knee before backing away. THey reset on the feet, and the round ends there. MMAjunkie.com sees it for Branch, 10-9.

Round 2 - Branch opens woth a low kic. He shoots from distance, and Drwal pushes him off. Branch shoots again, and Drwal stands him up and pushes his opponent to the cage. Branch jockeys for position and finally spins off the cage and into Drwal. Branch drops low around the waist and eventually sucks Drwal off the cage. Half-mount for Branch. He delivers a nice forearm from the to. Drwal spins but Branch locks in the hooks and takes the back. Drwal works to his feet, and Branch is pretty high on the back. Branch transitions to the side and tries to take an arm from the back, but he falls off. Drwal slips out the back, but they immediately work into the clinch again.Branch pushes in, but he's stalling, and Drwal looks to Dean for a restart with a little less than two minutes. He gets it. Branch shoots in from distance, but there's nothing behind it. Branch walks into a Drwal right hand and literally turns and runs away a few steps to reset. Crowd doesn't like that. Striking exchange, and Drwal catches a finger in the eye. He takes a moment, and we restart. Branch shoots in again, but he's lost some quickness and power, and Drwal is shucking them off easily. Branch ducks into a knee. Branch lands a jab, and Drwal is short on the counter. Branch scampers away and lands a right. ROund ends to boos, and Drwal raises his arms to the crowd. MMAjunkie.com sees the second for Branch, 10-9, though Drwal landed some of his best shots in the closing minutes of the round.

Round 3 - Branch again with the early low kick. He shoots again, and Drwal stops it. Branch does land a snapping 1-2, and he ducks into the clinch behind it. He drops levels quickly and dumps Drwal on his back. Drwal pulls guard, and his head is against the cage. Closed guard underneath, and he's trying to hold Branch close. Branch pulls away momentarily, but the pushes immediately back in. Drwal sits against the cage and regains his feet. He spins off the cage, but Branch powers off and pushes Drwal back into the cage. Short knees on the outside from Branch, but Dean calls for a quick restart after seeing so much of this position. Branch lands a high kick with little steam behind it. Two minutes left. Striking is tentative, and crowd again boos. Branch shoots. Drwal defends very well, but Branch just pushes into the clinch. It's effective, and he throws short knees to keep Dean happy. The crowd, not so much. They reset on their own. Drwal chases a retreating Branch and does land a right. Branch shoots, and Drwal again stands him up and delivers a knee. Branch pushes Drwal into the cage again in a familiar position. Dean calls for action. They break and reset with 12 seconds left, but Branch immediately moves back into the clinch. Fight ends there, and the Austin crowd boos the effort. MMAjunkie.com sees the final round for Branch, 10-9, and gives him the fight, 30-27. Dave Branch def. Tomasz Drwal via unanimous decision (30-27, 30-27, 30-27).
Link
---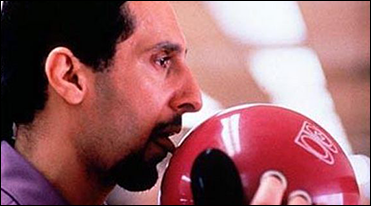 (Sig by Killz)
Currently Active Users Viewing This Thread: 1

(0 members and 1 guests)
Posting Rules

You may post new threads

You may post replies

You may not post attachments

You may not edit your posts

---

HTML code is Off

---