vBookie Event

: John Gunderson vs Yves Edwards (Ultimate fight night)
This event is over.
UFN 22: Yves Edwards vs John Gunderson
---
---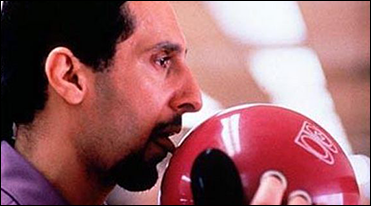 (Sig by Killz)
Edwards wins a UD:
Quote:
Round 1 - Referee Kerry Hatley in the cage for the evening's final preliminary bout. Edwards receives a warm welcome from the hometown crowd. Gunderson with an early low kick. Edwards jabs and Gunderson staggers back. Edwards pounces and appears to land an illegal knee, but Gunderson is fine and works back to the feet. Edwards keeps the pressure high, though Gunderson sneaks in a left hand. Left straight for Edwards followed by a right. They're stiff, but Gunderson answers back. Gunderson finally gets off the cage and he shoots in. Edwards defends well and remains upright. Edwards works position in the clinch and spins around to the back. Gunderson lean forward with a straight armbar grip. Edwards pulls his arm in tight and defends Gunderson steps over to add leverage to a kimura attempt. Edwards' arm pops out briefly, but he gets in tight quickly. Gunderson refuses to relent on the attempt. He finally does, and Edwards takes half-moutn with a minute left. Edwards tries an arm-in choke from the top. It doesn't work, but it gets him mount. Gunderson rolls, and Edwards gets the hooks in. He flattens Gunderson out and lands a few punches before the bell sounds. MMAjunkie.com sees it for Edwards, 10-9.

Round 2 - Edwards takes the center again. Quick hands by both. Gunderson misses a spinning back kick. Combination from Edwards, and he lands a high kick. Gunderson kicks low. He goes high, but it's blocked. Edwards just a little quicker, and he lands a jab. Gunderson firing back, but Edwards landing the crisper shots. Gunderson throwing low kicks, but not much steam. Edwards misses a high kick. Gunderson shoots in, and Edwards sprawls against the cage. Gunderson refuses to let the leg go as Edwards tries to run away. Edwards spins in and finally works free. Gunderson in the center. Gunderson lands a left. Edwards hits a high kick but slips to the floor. He pops up. Edwards with a low kick. Edwards lands a stiff left hand. Gunderson with a spinning backkick to the ribs. Edwards just misses a big overhand. Misses takedown from Gunderson, and Edwards walks forward and gets on top with one minute left. Not much there, so he backs away. Gunderson's left eye bleeding a bit, but it's nothing too serious. Edwards stalks. Gunderson tries again for the shot. Edwards just pulls away. Edwards lands a few punches from his feet and then jumps into the guard. Round ends. Better moments for Gunderson, but MMAjunkie.com sees it again for Edwards, 10-9.

Round 3 - Early pressure from Gunderson. Edwards again tries to shoot, but nothing there. Two punches land for Edwards, and he drives a knee in as they move to a clinch. Gunderson falls to his back. Edwards moves in patiently. Gunderson wraps up the right leg and tries to do something offensive. He can't, and Edwards pushes in and fires a few punches from the top. Two minutes in. Edwards working in a few punches and elbows from the top. Gunderson in a bad spot halfway through the round. Not a lot of action, but Edwards staying just busy enough from the top to keep the fight on the floor. Gunderson rolls to his left and tries to work on Edwards' right arm. He pulls it free and delivers several punches from the top. Gunderson tries to push in and keep Edwards close, but he creates distance and continues to land punches. Not massive force, and Hatley lets it continue. Still, the points are adding up, and Gunderson just has no answer. Clapper sounds, and Edwards postures with a few big elbows. It's a nice return for the once "uncrowned lightweight champ," and Edwards takes the final round on the MMAjunkie.com card, 10-9, and secures the fight, 30-27. Yves Edwards def. John Gunderson via unanimous decision (30-27, 30-27, 30-27).
Link
---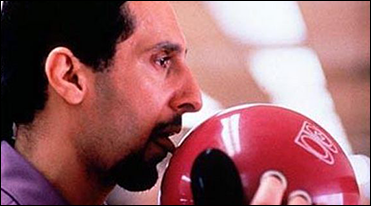 (Sig by Killz)
Currently Active Users Viewing This Thread: 1

(0 members and 1 guests)
Posting Rules

You may post new threads

You may post replies

You may not post attachments

You may not edit your posts

---

HTML code is Off

---