vBookie Event

: Patrick Cote vs Tom Lawlor (UFC 121)
This event is over.
Changed my mind at the last min. and did not bet, got lucky for a change..
Lawlor by UD:
Quote:
Round 1 - Referee "Big" John McCarthy in charge as we go live on Spike TV. Lawlor jabs early and lands a right while moving into the clinch. He pushes Cote to the cage. Knees to the thigh and footstomps from Lawlor. One minute in, and crowd wants action. Lawlor changes levels and pulls Cote to his back. Cote works a closed guard underneath. Cote trying to control with overhooks. Lawlor gets a few short punches from the top, but it's not much. Halfway in. Cote keeping a closed guard. Boos come in, and McCarthy watching closely, but Lawlor staying just busy enough. Lawlor steps over and advances to the side. Cote keeps half-guard underneath. Cote against the cage without much room to work. Lawlor perhaps pacing himself. More boos, and Lawlor does open up with a few punches, but they're not finishing-type blows. Lawlor locks in an arm-triangle choke and steps over to lock it in. Cote rolls free of the hold quickly and works to a knee. Lawlor jumps the back, though he slips off the top. Cote tries to throw a few punches before the bell, but the round is all Lawlor, who takes it on the MMAjunkie.com card, 10-9.

Round 2 - Vote takes the middle. Lawlor circles and jabs. Leg kicks traded Lawlor lands a left and shoots in. Cote catches the neck and tries to crank a guillotine choke, but Lawlor pops out easily and pushes into the cage. Cote defends in the clinch. Lawlor drops down again and pulls the fight again to the floor in the exact spot in the cage we were at in round one. Cote pulls guard with his head against the cage. Halfway in. Crowd wants the fighters to get a little busier, but Lawlor doing enough from the top to keep the fight on the floor. Cote finally breaks the guard and scrambles up to his feet, but Lawlor is right there to press into the clinch. McCarthy tells the fighters to get busy, and Lawlor again drops down and pulls Cote to the floor. Cote tries to troll for a kimura on the bottom, but Lawlor has none of that. More short punches from the top, but the boos increase dramatically. McCarthy gives the fans what they want and puts the fighters back on the feet. Less than a minute, and Cote does get one uppercut in, but Lawlor also delivers a few punches and takes the round on the MMAjunkie.com card, 10-9.

Round 3 - Cote wants to bang, but Lawlor immediately with another takedown. He goes for the arm-triangle choke early. It looks promising, but Cote creates the room he needs to survive. Lawlor in half-mount. Cote rolls to his side and is trying to shrimp out from underneath. Instead, Lawlor keeps the pressure on from the top and advances to mount after a few strikes from top. Cote works to half-gaurd. Lawlor just absolutely smothering from the top. Halfway in, and Cote shows little chance of escape. Cote breaks briefly for an escape, but it's not there. Lawlor continues to press in. WIth a little more than two minutes, McCarthy calls for another restart. It doesn't take long before Lawlor shoots in again. Cote sprawls against the cage, but he's immediately on his back. Lawlor back to his roots for this performance, and Cote has simply had no answer. Don't look for these guys to contend for "Fight of the Night," but Lawlor rides out the position and takes the final round on the MMAjunkie.com card, 10-9, as well as the fight, 30-27. Tom Lawlor def. Patrick Cote via unanimous decision (30-27, 30-27, 30-27).
Link
---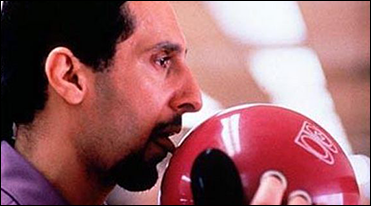 (Sig by Killz)
Currently Active Users Viewing This Thread: 1

(0 members and 1 guests)
Posting Rules

You may post new threads

You may post replies

You may not post attachments

You may not edit your posts

---

HTML code is Off

---