vBookie Event

: Paul Taylor vs Sam Stout (UFC 121)
This event is over.
UFC 121: Sam Stout vs Paul Taylor
---
---
one million on Stout in what is sure to be a FOTY candidate. Extremely dissapointed we won't get to see this one.
---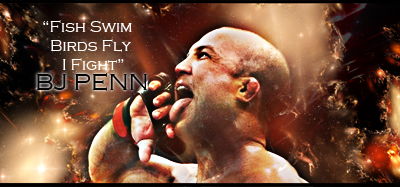 "If you get hit and it hurts hit him back you not knocked out yet."-Joe Doerksen
The Toxic Terrors (FFL)
Demetrious Johnson*Eduardo Dantas*Emanuel Newton*Will Brooks*Michael Page
Quote:
one million on Stout in what is sure to be a FOTY candidate. Extremely dissapointed we won't get to see this one.
Or we'll see it at the end of the night, it's a HW fight odds are Cain/Lesnar won't make it out of the 2nd round.
SD for Stout, can't wait to see this one on the cpu:
Quote:
Round 1 - Referee Herb Dean makes his first appearance of the night. Taylor with an early low kick. They trade low kicks. Stout pushing in early with quick hands. Taylor fighting against the cage and delivering low kicks with his rangy legs. Stout cutting off the cage. Taylor does punch his way out. Taylor continues to land solid low kicks and digs a punch into the body. Taylor's nose bleeding already two minutes in. Taylor firing back in the pocket, but Stout continues to throw punches in bunches. Taylor lands a nice right. Stout measures a nice right hand. Good scrap so far. Neither wobbled, but a few shots have really landed flush for both. Taylor's leg kicks adding up. Probably not enough for him to earn this round, but later rounds could be interesting. One minute left. Stout kicks to the legs but slips. Stout continues to land in bunches, but Taylor is there to answer every time. Stout ducks in for the takedown at the clapper. Good stuff by both, but MMAjunkie.com awards the busier fighter in the round, 10-9 for Stout.

Round 2 - Taylor works the low kicks again early, and one catches the cup. Stout wants a quick return, so no break. Stout returns to the low kick, as well. Taylor avoids one combination but eats another. Taylor lands a nice right hand. He catches Stout with another punch shortly after. Taylor in a counter role, but he really seems to be timing Stout well two minutes in. Stout continues to move in. He catches Taylor off-balance and dumps him to the deck, though Taylor pops right back up. Stout pushes in with a clinch briefly but backs away. Straight left for Stout. Taylor's nose bleeding, but he continues to land good strikes. Taylor hits the deck again after being caught off-balance, but he's right back up. One minute. Taylor shoots in, but Stout pulls away. Taylor kicks over Stout's head. Stout reaches at the end and eats a Taylor combo. Close round again, but MMAjunkie.com believes Taylor landed the better blows and awards him the round, 10-9.

Round 3 - Back to the center again, and both fighters look they've got plenty for the final round. Good exchanges early. Stout moving better this time and not eating the counters quite as much early. Shots traded by both. Stout remains the aggressor as Taylor tries to counter. Stout mixing in a few more kicks early on. Stout walks into a two-punch combination. Two minutes in. Taylor lands a high kick that sees Stout fall away to reset. Taylor coming up short on more strikes in this round. Stout still pushing in, but he's no getting away unfazed every time. Two minutes left. Stout still throwing punches in bunches, and he drops Taylor on a sweep. Taylor comes back with a nice straight. Taylor moves in behind a kick. Taylor lands a few uppercuts in the clinch. Final minute, and this is really up for grabs. Stout tries a takedown but is thwarted. Taylor works in several kicks in the closing seconds, and a few crisp punches to boot. Taylor dives in at the end, but Stout pushes him aside and the round ends. Another close round that could really go either way. MMAjunkie.com believes Taylor again landed the more effective shots and awards him the round 10-9, and the fight 29-28. Could be interesting though. Sam Stout def. Paul Taylor via split decision (29-28, 28-29, 30-27).
Link
---
Currently Active Users Viewing This Thread: 1

(0 members and 1 guests)
Posting Rules

You may post new threads

You may post replies

You may not post attachments

You may not edit your posts

---

HTML code is Off

---