vBookie Event

: Goran Reljic vs Krzysztof Soszynski (UFC 122)
This event is over.
Wow, interesting odds - 30k on Krzysztof.
---
Thanks to limba for this AWESOME sig
Not exactly sure how Soszynski is the underdog. Kind of wish I put more credits down on him.
---
Will make predictions for credits. Please, I'm so broke.
You're not terribly important to me

Join Date: Jul 2010
Location: Sell me this pen
Posts: 15,480
im going for soszynski
---
Jim Norton
Nick Dipaolo
Dave Attell
Dave Chappelle
Bill Burr
Joey Diaz
Colin Quinn
Bob Kelly
Rich Vos
Patrice O'Neal
Louis CK
Goran is going to win, oddsmakers got it right, unfortunately.
---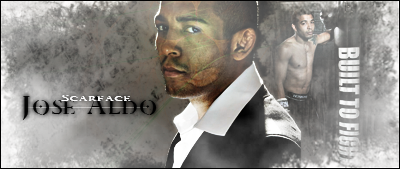 Soszynski with the dec:
Quote:
Round 1 - Referee Marc Goddard calls the second main card bout of the evening. Soszynski in with a quick combination to start. He attacks the leg. Reljic back with a body kick. Soszynski charges with punches and a leg kick to end. Another charge, nothing doing. Soszynski with nice leg kick. Reljic goes high twice but they're blocked. A subsequent exchange nets both men nada. Soszynski connects with two punches. Reljic lands body kick but takes a punch. Soszynskito the mat in the subsequent exchange but it's just a slip. Reljib with body kick as Soszynski storms in with punches. Reljiic comes out ahead with a punch in subsequent exchange. Soszynski makes him pay. Soszynski chases his foe all over the octagon. Reljic suddenly surges for a takedown and nearly gets it until the cage saves Soszynski. Soszynski signaling ref: "what's up?" Goddard obliges and they're back to a standup affair. Again, Soszynski attacks the legs while Reljic attempts to return with punches. Reljic catches Soszynski napping and gets a takedown. Soszynski goes for a kimura while Reljic naps on his flank. Reljic tenderizing the ribs and buttocks. Soszynski won't let kimura go. 10 seconds, and it looks like we'll end it here. MMAjunkie.com scores the round 10-9 for Soszynski.

Round 2 - Soszynski lands a good punch on his second advance, and then a stinging body kick. Reljic repays him with the same shot and drives forward to get another takedown. Action stalls. Reljic with inside elbows to the body. Soszynski with an elbow from the bottom. Not much doing here. Referee Goddard stands them up, and Soszynski goes to the legs. He connects with a follow up hook, then charges forward for a takedown. He can't get it against the cage, and they're wrestling for position. Reljic's right eye is showing the damage from Soszynski's punches. Soszynski working a few knees. Reljic thinks about a takedown and gives it up. He drives again with a single, but Soszynski's base is there. How bout a few shots to the kidney, Soszynski says. Soszynski reverses position against the cage and goes to town with knees. Reljic feels left out and does the same. They're broken up. Reljic nearly gets a high kick, then drives for a takedown. Another knee-fest against the cage ends round two. MMAjunkie.com gives the round to Reljic, 10-9.

Round 3 - Soszynski presses nicely with a jab. Reljic attempting to return fire, but he's not slowing "The Polish Experiment." The Croatian dives for a takedown and Soszynski finds his sprawl. Soszynski busies himself with a few punches and wheels around to Reljic's back. He's pounding away. Reljic doesn't like this and rolls for Soszynski's left leg. Soszynski says no and gets back to the same position, where he hammers away at Reljic's head from the back. Reljic again rolls, but Soszynski is on it and stands overhead. He doesn't get off more than a few shots when Reljic escapes. Reljic lands a few parting shots and dives again for a takedown as Soszynski swarms. Against the cage, Soszynski tries to introduce Reljic to his knee. Reljic wants that leg. Soszynski works a standing kimura. Reljic is on very wobbly legs. Soszynski is relentless. Reljic falls to the canvas out of sheer exhaustion and Soszynski takes side mount where the punches come in bunches. Reljic just hanging on at this point with 20 seconds on the clock. Soszynski postures up and fires down some hammerfists to end the round. Reljic's intelligent defense withers as the final round expires. MMAjunkie.com scores the final frame 10-9 for Soszynski and the bout 29-28 in his favor. Krzysztof Soszynski def. Goran Reljic by unanimous decision (30-27, 30-27, 30-27).
Link
---
Currently Active Users Viewing This Thread: 1

(0 members and 1 guests)
Posting Rules

You may post new threads

You may post replies

You may not post attachments

You may not edit your posts

---

HTML code is Off

---