vBookie Event

: Nate Marquardt vs Yushin Okami (UFC 122)
This event is over.
I think Nate will win, but the value on Okami is too strong not to throw some love his way.

3500 on Thunder.
Meh, this fight is really tough to call. I'm going to put 200 on Okami because I'm bankrupt and need to make some credits. Not sure who's going to take it though.
10k on okami
---
Everybody good, plenty of slaves for my robot colony?
All in Okami! I can't believe he's the underdog, Marquardt is severely overrated and in for a tooling. Okami via TKO rd 3.
Definitely a tough pick. Might go for Okami with the odds as they are.

Sometimes Marquardt's mental game isn't where it needs to be. If he's tries to be too flashy or go for the knock out too much he's going to get taken down.

No mistake's about it though, Nate has way more tools to end this fight and deserves to be a medium favourite.
Okami by decision:
Quote:
Round 1 - Leon Roberts officiates the main event of the evening. Okami advancing early. Marquradt with a leg kick. Okami lands a nice punch in return of Marquadt's. Okami shoots against the cage and nearly gets caught in a guillotine. Audience is almost dead silent. Marquardt takes guard. Okami with butterfly hooks. Marquardt works to pass, and the action stalls. Marquardt passes to half-gaurd. Okami uses legs to keep half-guard. Okami powers up and Marquardt goes for the guillotine again. He can't get it, and Okami is on top in half-guard. Marquardt with one butterfly hook as Okami postures up on a knee. He tries to leap over Marquardt's legs but is unsuccessful. Okami stands up, and Marquardt attacks a leg. Okami's out, and they're back on their feet. Marquardt with a straight right hand that misses. Okami is advancing slowly. Marquardt catches him with a shot, but Okami advances anyway and locks it up against the cage. He works to trip Marquardt, then dumps him with after scooping the legs. He's working from half-guard as the round ends. MMAjunkie.com scores the round 10-9 for Okami.

Round 2 - Marquardt looking to time something as Okiami advances. He catches Okami's first shot and fires off a few punches. Okami resets and jams in again. Marquardt now is looking for the takedown, but he doesn't get it. Okami telegraphs his shots, and Marquardt catches it. They're locked against the cage. Okami with a knee. He works for a trip and takes a knee. They break off the cage, and Marquardt reverses as they tumble to the mat. Okami sits against the cage. Boo birds arrive. Marquardt trying to flatten out Okami. Okami won't oblige and gets back to his feet. He catches Marquardt and drives in again to the cage. First he works for a single then an ankle pick. Marquardt fighting him at every turn. He's trying to spin out of there, but Okami won't let him off the cage. Okami picks up a leg and gives it up. Okami with a jab. Okami misses with a one-two combo. Nice head movement from Marquardt. Marquardt pops Okami with a punch as Okami leaps with a knee. Marquardt with a shot to the body. He misses on the next exchange. Okami presses with punches but can't connect. Audience boos end of round two. MMAjunkie.com scores it 10-10.

Round 3 - Okami with a jab. Then another. Both miss on the next exchange. This fight isn't really getting started. They're both skilled enough to avoid any serious damage. Marquart lands a nick right hand to an advancing Okami. Okami with a jab. Marquardt returns. Okami traps him but takes a cross as Marquardt peels off. Marquardt has a cut under his right eye. Okami lands a combination against the cage. Okami with a jab. Marquardt with a kick to the gut before he goes to the body. Okami pursues with a few shots. Marquardt's cut is bleeding generously. Marquardt lands a couple of nice punches in close, and the two lock up. Marquardt changes levels and nails a takedown. Okami rights himself after a brief spell, and we're back on our feet. Marquardt using head movement to avoid punches. Okami gets in a straight left. Okami with a few nice jabs. Marquardt with a straight right. He catches Okami again coming in and lands a nice knee in close. They tie up and throw a few knees but break off quickly. Marquardt lunges and lands a punch just after the bell. MMAjunkie.com scores the round 10-9 for Marquardt, which results in a 29-29 draw on our cards. The official scores up next. Yushin Okami def. Nate Marquardt via unanimous decision (29-28, 30-27, 29-28).
Link
---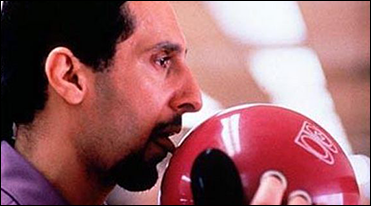 (Sig by Killz)
Quote:
Originally Posted by
Liddellianenko
View Post
cha-ching!
cha-ching indeed!
---
Thanks to limba for this AWESOME sig
Banned
Join Date: Oct 2009
Posts: 7,811
Great win for Yushin
he's going to take that Belt from Andy or Vitor soon
You're not terribly important to me

Join Date: Jul 2010
Location: Sell me this pen
Posts: 15,258
Quote:
Great win for Yushin
he's going to take that Belt from Andy or Vitor soon
keep the dream alive, but silva is a freak and hands onto that belt like a little kid and a lollipop
---
Jim Norton
Nick Dipaolo
Dave Attell
Dave Chappelle
Bill Burr
Joey Diaz
Colin Quinn
Bob Kelly
Rich Vos
Patrice O'Neal
Louis CK
Currently Active Users Viewing This Thread: 1

(0 members and 1 guests)
Posting Rules

You may post new threads

You may post replies

You may not post attachments

You may not edit your posts

---

HTML code is Off

---