vBookie Event

: Kyle Noke vs Rob Kimmons (UFC 122)
This event is over.
UFC 122: Kyle Noke vs Rob Kimmons
---
---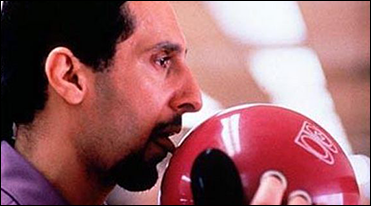 (Sig by Killz)
Noke comes from a land down under, and he subs Kimmons out in round 2:
Quote:
Round 1 - Kevin Mulhall calls the action on this middleweight bout. Touch of gloves, and we're underway. Noke with a jab early on. Kimmons advances and is firing off punches. Noke catches him with a short shot in the clinch before Kimmons ties it up against the cage. Kimmons changes levels, but Noke shrugs it off and gets a body lock. Noke gets a takedown and Kimmons quickly reverses. Noke rights himself and charges in. They lock up against the cage again, and Noke trips Kimmons to the mat. Noke working from halfguard. He's got Kimmons' left hand trapped and throws a few punches with his other hand. Kimmons trying to escape, but Noke's base is solid. A few short elbows and punches for the Aussie. The chants of "USA!" are coming now, undoubtedly from the guys at a local Army base. Kimmons scoots his hips for an armbar but Noke squelches it. Kimmons with a nice reversal. The Kansas native passes to side mount, and Noke rolls to his knees. Noke stands up as Kimmons fires down shots. Noke rolls for a toe hold, and the two briefly play footsie. Noke sits up and throws a punch to end the round. MMAjunkie.com scores it 10-9 for Noke.

Round 2 - Noke with another nice jab. Kimmons charges in with a flurry and lands a big right hand. Inevitably, they lock up at the cage with Noke working a body lock. He doesn't have much trouble taking Kimmons down and taking mount. Kimmons sits up, but he doesn't have much room to work. Noke takes the back when Kimmons rolls to avoid punches and quickly secures a tap-out from a rear-naked choke. Replays show Kimmons' ankle bending awkwardly as Noke secured the takedown. Kyle Noke def. Rob Kimmons via submission (rear naked choke) - Round 2, 1:33.
Link
---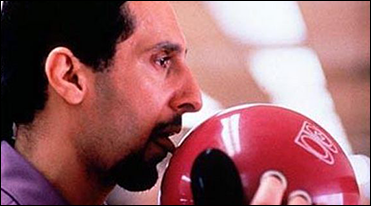 (Sig by Killz)
Currently Active Users Viewing This Thread: 1

(0 members and 1 guests)
Posting Rules

You may post new threads

You may post replies

You may not post attachments

You may not edit your posts

---

HTML code is Off

---