vBookie Event

: Tyson Griffin vs Nik Lentz (UFC 123)
This event is over.
UFC 123: Tyson Griffin vs Nik Lentz
---
---
Surprised to see Griffin as the underdog...

I came into this thread with the thought of betting on Lentz as i thought i would get good odds, and walked out with 50k on Griffin.

Here in the UK, Griffin is the big favourite at 2/5 and Lentz is 7/4..

What betting site is that on Dudes? As im thinking of betting on Lentz here, and betting on Griffin there... That way aslong as its not a draw its guaranteed profit.
Thanks for letting me know about putting in 2/1 instead of 1/2. I changed it, the people that had already bet still get the numbers they bet on, though. Used Griffin -200 & Lentz +185.

You can tell I was betting safe, I would have put out way more for what I thought a 2/1 bet for a fighter I favored. I'm keeping my optimism in Tyson (who I always thought was a LW beast until recent hard times) in check.
---
Super Heavyweight

Join Date: Sep 2008
Posts: 4,364
Quote:
Thanks for letting me know about putting in 2/1 instead of 1/2. I changed it, the people that had already bet still get the numbers they bet on, though. Used Griffin -200 & Lentz +185.
Haha I noticed but wasn't going to say anything. Thanks for the easy credits(Griffin you better win lol).
Lentz wins:
Quote:
Round 1 - The lightweights get us started. Lentz connects on a body kick and then quickly wrestles his opponent to the mat. Lentz frees a leg and drops short elbows as Griffin tries to keep him close. Griffin gets to his knees, and Lentz goes north-south but can't lock in a choke. Griffin grabs a leg, which allows him to get back standing, and then he overpowers Lentz to the mat. Lentz looks for a guillotine but doesn't have the angle, and he gets back to his feet before Griffin picks up and slams him back down. Lentz, though, is unfazed and quickly hops back to his feet. Griffin presses him against the cage and dips for the takedown. Lentz fends it off and throws ineffective punches to the ribs. Griffin continues working for the takedown at the round's midway point. Griffin finally puts Lentz in the seated position, but he again hops up. Griffin clings to his hips and takes him back down. Lentz back up. The crowd is becoming a bit restless. Griffin locks his arms around the hips again and continues pinning Lentz against the cage. Herb Dean and the crowd wants action. Griffin finally scoops up and dumps Lentz, who's quickly back up. The fighters trade punches and reset. Lentz a nice shot but is countered. Lentz lands a low kick. Griffin swings and takes another leg kick and then another. I want to award it to Lentz, but Griffin controlled the action and gets it 10-9 on the MMAjunkie.com scorecard.

Round 2 - The fighters take the center of the cage and patiently circle. Lentz goes high with a kick that misses, and the fighters then collide with combos. Both land. Lentz shoots with a single leg and puts Griffin against the cage, but he circles off, and we reset. The crowd wants some action as the fighters circle. Griffin works short punches, but his limited reach isn't helping. He finally knocks Lentz off balance as he throws a kick, but Lentz shows no damage. Griffin just misses a right hook and then is pressed into the cage as Lentz hops on top of him. Griffin quickly is back up and eats a right. Griffin grabs a single leg and looks for the drag-takedown, but Lentz defends from one leg and then locks in a guillotine as Griffin takes him to the mat. Griffin escapes back to his feet, and we restart again. Lentz lands some nice jab-jab-leg-kick combos, and Griffin barely checks a big head kick. Lentz shoots behind a burst of additional punches, but Griffin reverses and takes him to the mat. The action stalls, and the crowd becomes restless as they wait it out on the mat. Lentz works butterfly guard and avoids any damage and puts his back against the cage to get to his feet. Griffin, though, pulls him back down to a seated position, and the pace again slows to a crawl. Lentz tries to get back to his feet with 10 seconds remaining, but Griffin slams him before the horn sounds. In a round much like the first, Griffin edges his fellow wrestler, 10-9.

Round 3 - Lentz opens with a kick and is stunned with a quick right hook. Lentz tries again and is stunned with another hook and head kick. The blows hurt, but Lentz won't deviate from the game plan and moves in again. He shoots, but Griffin gets the upperhand and takes top position when they hit the mat. Lentz nearly secures an armbar as the fighters jockey for position, but Griffin defends. Lentz works butterfly guard again as he's pressed into the cage. Lentz briefly gets to his feet, but Griffin quickly drags him back to the canvas. Lentz goes to a kneeling position and muscles his way back to his feet. Griffin locks in a guillotine and is slammed to the mat, but he doesn't break the hold even as Lentz moves into side control. A bloodied Lentz finally breaks free and works from his dominant top position with elbow strikes. Griffin secures a leg, and Lentz works from half guard. Griffin gets to the seated position, but Lentz grabs an arm and torques it an unorthodox position, and they briefly the mat before standing against the cage. The fighters trade short punches and jockey for position before Lentz gets the final takedown and punches of the fight. MMAjunkie.com scores it 10-9 for Lentz and 29-28 for Griffin. But the judges could go either way. Nik Lentz def. Tyson Griffin via split decision (29-28, 27-30, 29-28).
Link
---
Super Heavyweight

Join Date: Sep 2008
Posts: 4,364
F U Griffin

1 time the odds are screwed up and it bites me in the ass...

Edit: Sounds like bad judging...
Robbery for the loss.

This is like the 18th time in 2 or 3 months I've lost vBookie points becuase of bad decisions.
---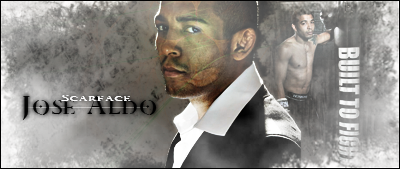 I bloody had a feeling all week Lentz would win!
I completely forgot about this fight. Should have bet on Lentz
.
---
Will make predictions for credits. Please, I'm so broke.
Currently Active Users Viewing This Thread: 1

(0 members and 1 guests)
Posting Rules

You may post new threads

You may post replies

You may not post attachments

You may not edit your posts

---

HTML code is Off

---