vBookie Event

: Tyler Toner vs Ian Loveland (TUF 12 Finale)
This event is over.
TUF 12 Finale: Tyler Toner vs Ian Loveland
---
---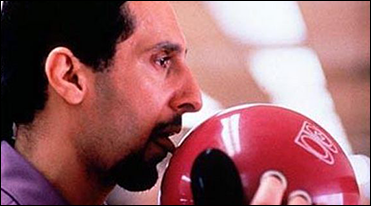 (Sig by Killz)
Loveland by UD, at least the return got it right:
Quote:
Round 1 - Referee Josh Rosenthal calls the action. TOner lands an early low kick, but Loveland drops him with a right and pounces with punches. Toner recovers and nearly rolls for and armbar. Loveland pulls free and starts to rain down blows from the top. Toner against the cage, but keeps control of Loveland's wrist and tries again for the armbar. Still not there, and Loveland continues to patiently pummel away from the top. Toner again turns his hips, but he can't find the submission. Loveland standing over Toner's open guard. Halfway in. Toner again controls the wrist and looks for a triangle choke, but Loveland is too high. Toner tries an upkick, and Loveland moves to the side. Toner quickly gets his feet back on Loveland's hips. One minute. Loveland remains postured high as Toner keeps looking for submissions. A few punches in the closing seconds come from the top, and it's a 10-9 round for Loveland on the MMAjunkie.com card.

Round 2 - Toner moving forward, an Loveland unleashes a combination. Toner backs away and starts to deliver a few of his own strikes, but Loveland really sharp at punching in bunches. Loveland circling on the outside. Toner game, but every time he moves in, Loveland is there to fire off multiple stiff counters. Halfway in as Toner leaps in with a left. Loveland continues to retreat and fire. Toner lands a stiff straight and a low kick for one of his best combinations. Loveland drops Toner with a spinning backfist. Looked like a delayed reaction to the shot. Loveland again rushes in, and Toner immediately looks for a submission from his back. Toner staying busy in the closing seconds, but it's Loveland's round on the MMAjunkie.com card, 10-9.

Round 3 - Toner needs to get busy, and he does. Loveland continues to retreat and counter. Pace slows a bit for both, but Toner is landing kicks to the body and legs. Loveland still willing to counter up top, but he may be cruising a bit in this final round. Tone trying to attack, but he 's careful to avoid the big counters. Toner lands a straight, and a high kick grazes off the chin. Still, he needs more. Loveland fires another spinning backfist, but Loveland ducks it. Crowd still likes the flash. Tone rcontinues to work kicks at all anles. Loveland fires his best third-round combination in the closing seconds, but it misses. CLoser final eound, and MMAjunkie.com will give a slight nod to Toner for the aggression, 10-9, but still gives the fight to Loveland, 29-28. Ian Loveland def. Tyler Toner via unanimous decision (30-27, 29-28, 30-26).
Link
---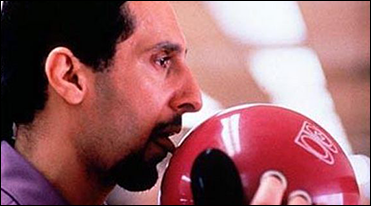 (Sig by Killz)
Currently Active Users Viewing This Thread: 1

(0 members and 1 guests)
Posting Rules

You may post new threads

You may post replies

You may not post attachments

You may not edit your posts

---

HTML code is Off

---