vBookie Event

: Pat Audinwood vs John Makdessi (UFC 124)
This event is over.
UFC 124: Pat Audinwood vs John Makdessi
---
---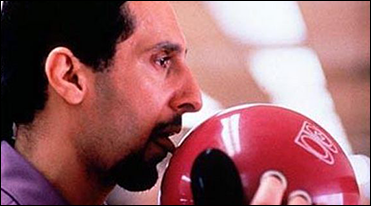 (Sig by Killz)
Shoulda listened to Toxic, eh? Makdessi with an easy to call UD:
Quote:
Round 1 - Bell Centre at least two-thirds full for the evening's very first fight, and fans are quickly filling in from the concourse. Referee Herb Dean in charge of the first fight. Hometown kid Makdessi gets much love from the Montreal crowd, while Audinwood is booed mercilessly. Makdessi takes the center at the bell as Audinwood circles on the outside. Front kick from Audinwood open the action. Taller Audinwood keeping range and striking from outside early, though Makdessi kicks him in the chest. Makdessi lands an inside leg kick and misses a spinning heel kick. Audinwood mixing in jabs and kicks from the outside. Two minutes in. Makdessi with a nice body kick that earns the crowd's approval. Spinning backfist blocked. Axe kick from Makdessi as he continues to mix in the entertaining blows. Audinwood remaining more traditional but answering. Audinwoos charges in but eats a combo. Makdessi dropped from a stiff left. Makdessi stands over him but lets him rise. Jab again from Makdessi. Audinwood tries a Thai clinch, but Makdessi punches out of it. Audinwood looks to have recovered, but Makdessi is really comfortable with his range on the feet. Sidekick to the chest for Makdessi. Spinning back kick misses, and Audinwood shoots. Makdessi scampers away. More jabs from Makdessi at the bell in an impressive opening round. MMAjunkie.com give it to Makdessi, 10-9.

Round 2 - Audonwood's right elbow bloodied, as is his nose. Makdessi again takes to the center. He's light on his feet, and Audinwood looks a little tentative. Another side kick from Makdessi. Audinwood fires in with a Superman punch, but Makdessi delivers a counter straight. Audinwood still light on his feet as he dances from side to side, and he scores with a kick to the head. Makdessi answers with one of his own. Audinwood trying to stick and move, but Makdessi footwork leaving him guessing, and his counterpunches are well-timed. Inside leg kick from Makdessi. Spinning back kick to the gut. Audinwood answers with punches and kicks, but Makdessi is blocking effectively. Audinwood looks frustrated. Flurry in the center of the cage, and Makdessi lands two punches directly to Audinwood's dome. Two minutes left. Makdessi with another spinning kick to the ribs. Audinwood shoots a double. He nails it, but Makdessi works to his butt and slides back to his feet almost instantly. Final minute of the round. OVerhand right lands for Makdessi, and Audinwood staggers down. More of a slip, but he's definitely getting tagged. More combinations up top from Makdessi who's putting on a kickboxing clinic. Another straight scores for Makdessi. Audinwood is going to need a miracle in the third. MMAjunkie.com sees the second for Makdessi, 10-9.

Round 3 - Touch of gloves, and Makdessi comes out kicking. Audinwood still light on his feet, and he wants to attack. He just hasn't found anything that works so far. Outside leg kick does land for Audinwood, but Makdessi continues to control the center of the cage. Audinwood again charges in but falls to his knees when Makdessi slips and counters. Audinwood circling well, but Makdessi is staying just out of reach of his longer opponent and leaping in with pinpoint strikes. Makdessi with an overhand right and a high kick. It's target practiec. Audinwood does lands a stiff right, but Makdessi shakes it off. Stiff jab for Makdessi. Halfway in, and Makdessi can cruise home. Instead, he fires another spinnning back kick to the body and an axe kick that glances off Audinwood's head. Audinwood lands another straight, but Makdessi hits a right roundhouse to the face. Audinwood walks into another straight. Crescent kick for Makdessi who might as well be doing katas in the cage right now. Audinwood game in response, but is outclassed on the feet. Crowd erupts as the two go toe-to-te to close, but it's the hometown boy who should walk away with the easy win. MMAjunkie.com gives the third to Makdessi, 10-9, and gives him the fight, 30-27. John Makdessi def. Pat Audinwood via unanimous decision (30-27, 30-27, 30-26).
Link
---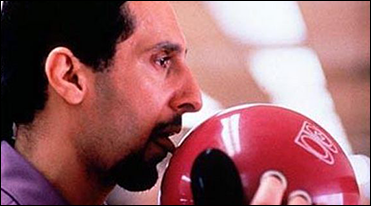 (Sig by Killz)
Currently Active Users Viewing This Thread: 1

(0 members and 1 guests)
Posting Rules

You may post new threads

You may post replies

You may not post attachments

You may not edit your posts

---

HTML code is Off

---