vBookie Event

: Ricardo Almeida vs TJ Grant (UFC 124)
This event is over.
UFC 124: Ricardo Almeida vs TJ Grant
---
---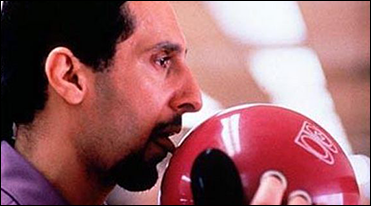 (Sig by Killz)
Almeida won by UD:
Quote:
Round 1 - Referee Phillippe Chartier in the cage for this preliminary bout. Almeida moves side to side on the outside as the crowd begins to chant "T-J, T-J." Almeida lands first with an inside leg kick. He shoots in for a single and spins until he's able to work his opponent down. Grant with a butterfly guard underneath. Almeida presses down into half-mount. Almeida just misses a big right. He stands and catches a glancing upkick. Almeida presses back in, but Grant tying up well from the bottom. Grant moves to guard, and Almeida stands and punches to the body. Grant defending well on bottom, but Almeida dominating the position. Almeida stands and eats another upkick, but he scores with two solid punches. He pushes back in halfway through the round and moves to half-mount. Almeida stands again, and this time Grant is able to pop back to his feet. Almeida pushes him into the cage and the two hit the floor again. Almeida continues to stand in an attempt to pass, and he's relying on strikes for offense rather than setting up for a submission. Five punches come from the top. Four more land. Almeida nearly falls into a triangle, but he sniffs it out immediately. Active round for Almeida from the top, and MMAjunkie.com give him the round, 10-9.

Round 2 - Grant's face a little reddened from the opening round. Almeida again takes to circling on the outside. Grant feigns a punch, and Almeida ducks under and drives him to the floor with a well-timed double. It's 30 seconds in, and Almeida is back on top. Grant holds full guard, and he's looking to work from the bottom, but Almeida passes on the left-hand side into half-guard. It's temporary, and he moves into side-mount. Almeida looks for full-mount, but Grant defends. Almeida stands and again falls into side control. Grant is surviving underneath with capable defense, but he has yet to threaten Almeida with anything but an upkick. Almeida again looking to advance to mount. Grant powers to his feet on a sweep attempt, but Almeida throws him right back down. Almeida looks much stronger in all aspects of the fight so far. Grant works to his feet again and looks for a guillotine, but he slides off and must work from the bottom yet again. Crowd wants more action. It's a moderate pace, but Almeida is the attacker. Grant works to his feet, and after eating a straight, he sends Almeida to his back for the first time. He lands a few punches there in the closing seconds. Best series for Grant thus far, but it's not enough to steal the round. MMAjunkie.com sees it for Almeida, 10-9.

Round 3 - Grant takes the center and slips a jab. Almeida doubles it up and then scores to the body. Grant tries to move in, and Almeida ducks under yet again. Once again, we're 30 seconds in and Grant is on his back. Almeida tries to slip the back, but he settles for punches from mount. When Grant rolls, Almeida does et the back. Grant continues to turn until he can re-establish a half-guard, but he took a fee more punches in the series. Grant returns to full guard. Two minutes in, and Almeida grinding away from the top. Grant tries to sit up against the cage, but Almeida continues to drive into his opponent and pulls him away from the cage. Almeida steps into mount and delivers a few strikes before Grant gives up his back. Grant continues to spin and defend, but Almeida is timing punches and elbows between each roll without giving up an ounce of position. It's a grinding pace, to be sure, but it's also completely one-sided. Almeida works his right leg around the body in an off-balnce attempt at a bodylock, and Grant sweeps to the top. They scramble up to the feet, but Grant, his nose blodied, is so exhausted he can't deliver a knee on the break. Final seconds, and it's going to be Almeida's fight. MMAjunkie.com gives him the round, 10-9, and the fight, 30-27. Ricardo Almeida def. T.J. Grant via unanimous decision (30-27, 30-27, 30-27).
Link
---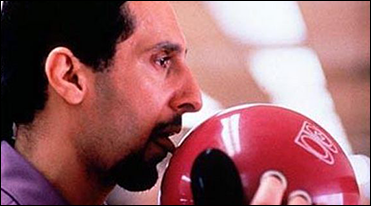 (Sig by Killz)
Currently Active Users Viewing This Thread: 1

(0 members and 1 guests)
Posting Rules

You may post new threads

You may post replies

You may not post attachments

You may not edit your posts

---

HTML code is Off

---