vBookie Event

: St. Pierre vs. Serra (UFC 69 The Shootout)
This event is over.
All in on St. Pierre
---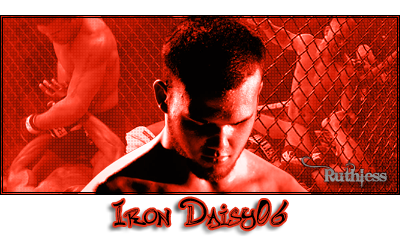 Fighters to watch
John Salter
Chris 'The Chronic' Conolley
Marcus 'The Bruiser' Brimage
Adrian 'Guard Yo Grill' Miles
Andy Roberts
I bet GSP he will definatly own Sierra
cleared out the bank to bet on GSP
---
I'm JawShattera's BEEEOTCH!!!
gsp is going to give him a terrible beating.


Iill probably put down about 50 g's on st.peirre as serra hasnt a hope.
I wish I could take out a loan and put everything on GSP. It'll be over in the 1st round.
MMA Fanatic
Join Date: Oct 2006
Posts: 28
Despite the fact that I'm a HUGE GSP fan, there's a small part of me that hopes Matt Serra wins. Why? Because he's making an appearance at a local MMA show on April 14th and it would be much cooler to be meeting the newly crowned WW Champion as opposed to the guy who just got his ass handed to him by GSP. I put all my points on GSP though, and am really hoping he wins but at least there will be a small upside for me if Serra somehow pulls off a victory here.
wow...if serra wins...there will be alot of people out of points. I know I will be :S
i'm honestly surprised gsp isn't a 1/2F

1/1 is actually pretty good
this is a great fight for me, i can double my money, then im good to bet for ufc 70 when there might actually be a couple decent fights where i can pick out the right under-dog and win big
Currently Active Users Viewing This Thread: 1

(0 members and 1 guests)
Posting Rules

You may post new threads

You may post replies

You may not post attachments

You may not edit your posts

---

HTML code is Off

---