vBookie Event

: Williamy Freire vs Waylon Lowe (UFN 23)
This event is over.
UFN 23: Waylon Lowe vs Willamy Freire
---
---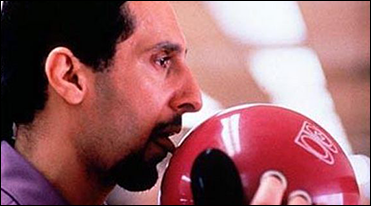 (Sig by Killz)
Lowe by UD:
Quote:
Round 1 - Referee Dan Miragliotta oversees the evening's first Facebook.com-broadcast event. Freire takes the center as Lowe takes the southpaw stance on the outside. He throws a big overhand left to get Freire's hands up and drives in with a double-leg that takes his opponent to the floor. Freire trying to move underneath as he looks to attack an arm or shrimp out. Lowe stays tight and presses in. Lowe with a few short punches from the top. Freire with some elbows to the top of the head. Freire finally does lock up a kimura grip on Lowe's right arm. Lowe remains compact halfway through the round. Freire patiently working the arm out. Lowe's arm slowly coming free, but works hard to pull ti back in. After nearly a minute in the hold, Miragliotta resets the action. Freire leads with a high kick. He tries another, but Lowe drops him with a counter right hand. May have been more off-balance than a real knockdown, but the Brazilian is on his butt either way. Freire with a full guard. More elbows from the bottom, short punches from the top. Round ends there, and MMAjunkie.com sees it for Lowe, 10-9.

Round 2 - Freire takes the center again and misses an early low kick. Lowe lands a few wild hooks and shoot sin behind them. Freire stays upright and sprawls against the fence. Lowe keeps driving in and catches a few elbows to the head. He stands up and presses Freire against the cage. Lowe knees inside, and Freire complains it's low, but Miragliotta won't have it. Freire pulls away and flashes a high kick, but Lowe stays right and delivers a takedown. Freire locks up a triangle, and Lowe lifts him for a slam. Freire releases rather than hit the floor headfirst. When he hits the back, Freire tries again for the triangle. Lowe shucks it off. Freire still rocking back and forth on the floor, but Lowe is grinding away from the top. Wrist control for Freire, and he looked for the kimura again, but Lowe quickly moves his leg up to defend. Freire releases the wrist. Miragliotta calls for another standup. Freire kicks the thigh. Corner wants Freire to move, and he's responding as he attacks the legs. Lowe leads with another left and ducks into a shot. Freire nearly stops it, but a second effort nets the takedown. Round ends there, and MMAjunkie.com sees it 10-9 for Lowe.

Round 3 - Freire circles outside. Low kick for Freire as he tries to stay mobile Lowe lands a left over the top, but Freire retreats before the takedown comes. Quick flurry inside, but Lowe lands the best right in the mix. Freire kicks the body, and Lowe grimaces. RIght hand for Freire. Lowe tries the punch-takedown combo, but sniffs it out. Lowe shoots in and winds up on his knees. Freire measuring a punch but won't fire. Lowe mocks him from his knees. They scramble and Freire winds up on top. Half-mount at the midway point. Freire drives a few elbows to the face. Freire flat on his back. Lowe holding tight as Freire lands nine unanswered punches. Lowe feels space and scrambles up. Lowe looks tires, but he shoots in and nets the takedown. Freire again looks for the kimura on Lowes's right arm. He gets the arm outside, but Lowe turns it to defend. Less than a minute, and Lowe looks comfortable riding this thing out from the top. Freire trying hard for the kimura. Lowe is in half-mount and works high to avoid the submission. Round ends there. MMAjunkie.com gives Freire a 10-9 final frame but awards Lowe the fight, 29-28. Waylon Lowe def. Willamy Freire via unanimous decision (29-28, 29-28, 29-28).
Link
---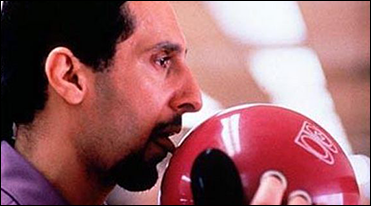 (Sig by Killz)
Currently Active Users Viewing This Thread: 1

(0 members and 1 guests)
Posting Rules

You may post new threads

You may post replies

You may not post attachments

You may not edit your posts

---

HTML code is Off

---