vBookie Event

: Norifumi Yamamoto vs Demetrious Johnson (UFC 126)
This event is over.
UFC 126: Norifumi Yamamoto vs Demetrious Johnson
---
---
Oh, wow! These are incredibly good odds for Kid. I reckoned he would be around the 0.5 area.
---
Rookie Hammer Squad 2015
Frankie Edgar - Dominick Cruz - Jorge Masvidal - Cat Zingano - Holly Holm
I'll be betting heavily on Mighty Mouse
I can't believe people aren't jumping all over this one.

If I am wrong I won't feel too silly, Kid is a name for a reason, but I just can't see him having a good night.

edit: sorry for the double post.
---
Last edited by The Horticulturist; 02-04-2011 at

06:57 PM

. Reason: :(
30k on Yamamoto. How could you bet against this dude?
---
Proudly Supporting
Dan Hardy
Conor McGregor
Michael Bisping
Donald Cerrone
Chael Sonnen
Demetrious Johnson
Joe Lauzon
Nick Diaz

terrible fight for kid in first fight in the ufc, dana shoulda gave him a better matchup. johnson will completely outclass him as long as this fight last, and he should be favored closer to -220 instead of even money, wish i had more than 90 creds to bet on him.
---
I only live by 3 rules: Eat Twat, Smoke Pot, and Smile Alot
sorry for the double post, my computer froze up and copyed my previous post.

i'll just use this post to thank SJ, thank you for the donation buddy, u da man. really appreciate it. how did you get so many creds?, is it just from playing along and betting?, or are there other ways to make credits?
---
I only live by 3 rules: Eat Twat, Smoke Pot, and Smile Alot
---
Last edited by JoshKnows46; 02-04-2011 at

07:19 PM

.
Johnson by UD:
Quote:
Round 1 - Referee Mario Yamasaki in charge as we go live on Facebook.com. Johnson takes the center as Yamamoto circles on the outside. Both fighters light on their feet, but neither wants to over-commit early. A few traded punches in the opening minute, but nothing significant. Johnson misses a high kick, and seconds later he shoots low. Yamamoto defends it and resets. Johnson misses a low kick. Yamamoto misses a massive right hand, and Johnson ducks under it and scores a takedown. He's not down long though, and Yamamoto pops right back up. Two minutes remain in a fairly cautious opening round. Johnson avoids another big Yamamoto strike and drops him on his back. Johnson sets up in half-mount. Yamamoto rolls,a dn Johnson tries to take the back, but Yamamoto slips out the back door. Johnson lands a knee as Yamamoto tries to scamper away. It looks solid, but Yamamoto recovers quickly. Brief clinch, but nothing there. They reset, and Johnson ducks under for another slick takedown. Johnson delivers a short elbow from half-mount, and the round ends there. MMAjunkie.com sees it for Johnson, 10-9.

Round 2 - Johnson takes the center again. Both fighters still with plenty of bounce in their step, and Johnson flashes a low kick. Johnson fakes a shot, and they both search for angles. Johnson moves int and is tossed to the floor by Yamamoto, but he pops up. Johnson pushes back in and slips on a kick, but Yamamoto doesn't follow. Low kick from Johnson catches the cup. Yamasaki calls for a timeout and warns Johnson for the infraction. Yamamoto doesn't take long, and Johnson apologizes on the restart. Johnson ducks under a punch and scores a takedown, though Yamamoto beautifully shifts his weight and rolls Johnson all the way over. They both pop back up to the feet. Johnson shoots from distance, and Yamamoto shucks it off easily. They swing in the pocket, and Yamamoto gets the better shots in. Two minutes remain. Both fighters moving well around the cage. Johnson shoots in, and Yamamoto tries to grab a guillotine as he falls. He misses it, but he doesn't remain on his back long as the two reset again in the center. Missed punches by both, and Johnson again ducks under a punch and scores a takedown. Still, he doesn't capitalize as Yamamoto is immediately back up. Johnson drives in for a single, but it's not there. Yamamoto reverses, but he lands a potentially illegal knee as Johnson scrambles up. No foul called, though he apologizes. Round ends there. Close round again, and MMAjunkie.com sees it for Johnson slightly, 10-9.

Round 3 - Both fighters still look lively. Johnson moves in, but Yamamoto shucks him away. Johnson dives in again from distance and scores a takedown. He sets up in half-mount and drives a few shoulder strikes in. Yamamoto spins to his knees and back to his feet. Both fighters flurry, but nothing major lands. Johnson dives in from distance again, but he comes up short. Still, he kicks to the body as he pulls away. Halfway into the final frame. Yamamoto lets his hands go a little more, but Johnson covers up. Johnson scores another takedown, though Yamamoto again back to his feet in rapid fashion. Johnson starts to punch, and Yamamoto retreats and defends. With Yamamoto's hands high, Johnson just ducks under and dumps him to the floor. Yamamoto works back to his feet without absorbing any real damage. Low kick from Johnson and yet another takedown. Half-mount again, and there's a few short punches. Yamamoto doesn't scramble up quite as quick this time, and the fight ends there. It's another round for Johnson on the MMAjunkie.com card, 10-9, and he takes the fight with a 30-27 score. Decisive win, though not exactly dominant. Demetrious Johnson def. Norifumi "Kid" Yamamoto via unanimous decision (29-28, 30-27, 30-27).
Link
---
First Page, now Kid.

Thank you Mighty Mouse and thank you Vegas for continuing to make him easy money.
---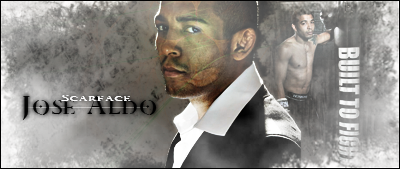 Currently Active Users Viewing This Thread: 1

(0 members and 1 guests)
Posting Rules

You may post new threads

You may post replies

You may not post attachments

You may not edit your posts

---

HTML code is Off

---