vBookie Event

: George Sotiropoulos vs Dennis Siver (UFC 127)
This event is over.
Sneaky bet on Siver, think Soti is obviously the better fighter all around but standing Siver has serious power and could KO him.
---
Sjung för gamla Djurgår'n
Lock the gates, make them watch...
Damn i just bet 10k instead of 100k.. Ooops..
---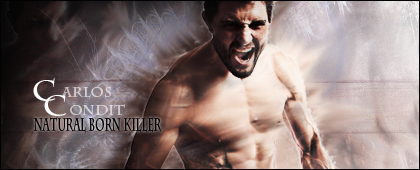 2012 FFL WINNER
CPL RECORDS
UFC 56-32-3 Strikeforce 10-4
Im new to this so i just put everything i have on George. Should be guaranteed money back.
Banned
Join Date: Oct 2009
Posts: 7,811
2 Round tko siver
going 50K on Siver, I also have him for the TKO in th second on Pick'em league, I got some real outside choices on this event I may publish my list on the Pick'em in a sec if my opponent has already submitted there picks.
---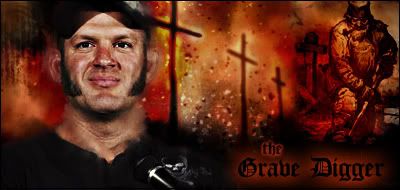 Siver wins by UD, congrats Bobby and friends:
Quote:
Round 1 - Siver pawing with a head kick (if that's possible). Leg kick by Siver and he misses with a wild punch. Head kick blocked now. Body shot by Sotiropoulos. Sotiropoulos with a right hand that misses. Siver throws a kick and Sotiropoulos grabs the leg and is looking for the takedown but Siver keeps his balance and lands a few punches while on one foot before getting looses. Right hand by Siver lands. Leg kick by Siver and Sotiropoulos lands a right hand. Spinning wheel kick just misses by Siver and Siver lands a right hand. Sotiropoulos fires back but that buzzed him a little bit. Left hook by Siver drops him and a few hammerfists before he forces him to stand. Another left drops him and a flurry of punches before Siver forces him to stand again. Sotiropoulos is in a bad way. Horrible takedown attempt by Sotiropoulos is avoided. Another punch lands for Siver. Head kick by Sotiropoulos. 10-8 round for Siver. Sotiropoulos did nothing but get dropped multiple times.

Round 2 - Sotiropoulos has to do something other than stand in front of Siver this round. Sotiropoulos doing a little better in the stand-up but he really has to go for a takedown at some point. Right hand by Siver. Hard leg kick by Siver and a head kick that misses. Sotiropoulos goes for a takedown and the crowd cheers but Siver throws him away. Siver tags him again. Sotiropoulos shoots for the single and Siver just pulls his leg free. Right hand by Siver lands hard. Sotiropoulos is starting to land some punches now and then shoots but Siver avoids the takedown again. Left hand by Siver lands. Head kick lands for Sotiropoulos. Nice comeback by Sotiropoulos and I gave him a 10-9 round.

Round 3 - Siver throws a leg kick and a head kick. Sotiropoulos shoots for the single and can't get it again. Leg kick by Siver. They exchange a flurry of punches and the best shot was probably the left hand of Sotiropoulos. Huge combo of punches by Siver lands. Hard jab by Siver. Time is running out on Sotiropoulos. Spinning back kick by Siver and Sotiropoulos eats it to the gut. Leg kick by Siver. And another. Right hand by Siver. 10-9 Siver and I have it 29-27.

Official Scorecards: 29-28, 30-28, 30-27 all for Dennis Siver.
http://mmajunkie.com/news/22617/ufc-...ve-results.mma
---
Predicted an upset...but just didn't have the guts to bet on Siver D:
Super Heavyweight

Join Date: Sep 2008
Posts: 4,364
Quote:
Great odds on Siver. Gonna think about it some more but may have to make a big bet here.

The only fighter Sotiropoulos has fought that is really worth noting is Stevenson. Siver without doubt has the advantage standing and he is fairly strong/has decent tdd but Sotiropoulos definitely can submit him if it goes to the ground.
Why oh why didn't I follow my gut. I was really thinking about it but couldn't find tape on most of their recent fights so only put in a small bet...
Currently Active Users Viewing This Thread: 1

(0 members and 1 guests)
Posting Rules

You may post new threads

You may post replies

You may not post attachments

You may not edit your posts

---

HTML code is Off

---