vBookie Event

: George Sotiropoulos vs Dennis Siver (UFC 127)
This event is over.
UFC 127: George Sotiropoulos vs Dennis Siver
---
---
Super Heavyweight

Join Date: Sep 2008
Posts: 4,364
Great odds on Siver. Gonna think about it some more but may have to make a big bet here.

The only fighter Sotiropoulos has fought that is really worth noting is Stevenson. Siver without doubt has the advantage standing and he is fairly strong/has decent tdd but Sotiropoulos definitely can submit him if it goes to the ground.
great odds on george imo, silver has zero chance, these odds could easily be -500.
---
I only live by 3 rules: Eat Twat, Smoke Pot, and Smile Alot
Soti will take this, plus he is my main man in my FFL team
Soti late sub in the third, will bet on this closer to the time of the event.
---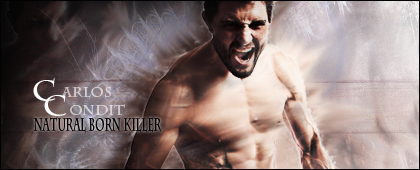 2012 FFL WINNER
CPL RECORDS
UFC 56-32-3 Strikeforce 10-4
The big question is whether George can take it to the ground, or if Siver can do enough damage or knock him out before that happens.

The probability is that sometime during the fight it'll hit the ground and I'm fairly sure George will submit Dennis.

Given the odds however, I might bet on Siver being able to clip Soti and finish.
Join Date: Oct 2009
Location: UK... Where the sun never shines.
Posts: 11,553
50k on Soti... this fight is as near to a sure thing as we are likely to get on this card.
Flyweight
Join Date: Jan 2011
Location: United States of Essex
Posts: 484
Sotiropoulos will win this probably by kimura
Judging by George's performance against Lauzon, I got Siver to win this.
---
Will make predictions for credits. Please, I'm so broke.
Banned
Join Date: Oct 2009
Posts: 7,811
I go with Siver as well here. Soti is quite overrated and if he stand with Siver it won't be pretty. Even if he get's him down, Siver sould be able to get back up again and defend against submissions.
200 on george.
---
mad props: Toxic
Currently Active Users Viewing This Thread: 1

(0 members and 1 guests)
Posting Rules

You may post new threads

You may post replies

You may not post attachments

You may not edit your posts

---

HTML code is Off

---