vBookie Event

: Ross Pearson vs Spencer Fisher (UFC 127)
This event is over.
The English guys bet on Pearson and the US guys bet on Fisher.

LMAO
---
Bisping Fan extraordinaire
Velasquez will be back
Quote:
The English guys bet on Pearson and the US guys bet on Fisher.

LMAO
Estonia representing, what!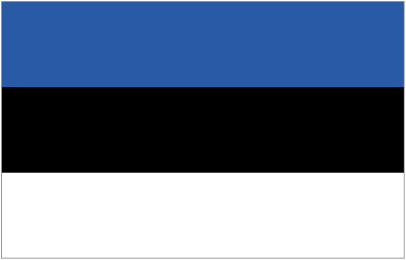 Heh, yeah in the top 4 bettors for Pearson (you can see it by clicking his or Fisher's name) there is someone from Wales, Canada, Germany and Estonia. Am I wrong?
---

Join Date: Apr 2010
Location: Gods country
Posts: 4,521
Quote:
The English guys bet on Pearson and the US guys bet on Fisher.

LMAO
More like the US guys are betting on the winner and the English guys are blinded by their nationality
Lightweight

Join Date: Oct 2006
Location: Vancouver BC
Posts: 1,981
Quote:
The English guys bet on Pearson and the US guys bet on Fisher.

LMAO
HA!
So I gets to be English if I bet on em? Sweet!
always wondered what life on the other side of the pond was like
Nice fight, judges go Pearson by UD:
Quote:
Round 1 - Referee Herb Dean in charge of the night's final preliminary bout. Fisher moving forward in his southpaw stance. Pearson retreating early and looking to counter. Lots of bouncing early, and Fisher busy with pawing jabs. Pearson lands a nice right hand to the chin, but Fisher OK. One minute in. Few low kicks have been traded, but mostly boxing right now. Fisher opens his arms to taunt. Pearson responds and lands another nice right hand. Pearson with missed knee, and Fisher slams him to the floor. Pearson tries for a triangle, then an armbar underneath, but Fisher pulls free and the fight returns to the feet. Fisher catches Pearson ion the cup with a low kick, but fight continues. Fisher remains the aggressor, but Pearson has landed the cleaner shots. Trading jabs with one minute remaining. Pearson ducks in for a takedown but eats a knee before pulling free. Pearson moving well as he tries to counter. Fisher again taunting from the outside. Fight ends on the feet. Close round, but MMAjunkie.com awards Fisher for pushing the pace, 10-9.

Round 2 - Fisher again the aggressor in the opening seconds. Pearson lands a few straight punches up the middle, but Fisher still pressing. Fisher lands his own straight. Another one scores shortly after. Pearson mixing in a few kicks to the legs and body.Both fighters trading in the pocket. Fisher misses on a Superman punch and a front kick. A pair of lefts from Fisher land. Fisher still pressing the action. Pearson looks for a takedown attempt. Fisher defends, but Pearson remains right to his body. He tries to slip to the back, but Fisher turns in and eventually escapes. Both fighters still light on their feet, and he lands a nice right hand. Pearson still landing clean punches, but Fisher is outworking him. Less than a minute, and Pearson is opening up a bit on the feet. Left hand for Pearson over a low kick. Round ends, and both men had their moments. MMAjunkie.com thinks Pearson took it late and gives him the round, 10-9.

Round 3 - Fight could hang in the balance in the final frame. Pearson gets an early takedown, but Fisher back on his feet quickly. Pace a hair slower as both fighters look for openings. Fisher with a jab. Pearson tries to shoot from distance, but Fisher sprawls well. Still, Pearson scrambles away and resets. Both fighters finding their spots to land, though Fisher remains the one moving forwards. Pearson starting to land with more frequency, and he finishes a crisp combination with a kick to the body. Fisher still game and lands a counter right. Fisher taunts again, but he catches a knee and a right hand to the head. Pearson upping his volume, and he catches a leg and pushes Fisher to the floor. He sets up on top for a moment, but Fisher kicks back to the feet. Pearosn puts him right back on his butt. Pearson has half-mount with 30 seconds left. Pearson's corner wants him to push, and he lands a few short hands from the top. Fight ends there. MMAjunkie.com sees the final round for Pearson, 10-9, and gives him the fight, 29-28. Ross Pearson def. Spencer Fisher via unanimous decision (30-27, 29-28, 29-28).
http://mmajunkie.com/news/22617/ufc-...ve-results.mma
---
Currently Active Users Viewing This Thread: 1

(0 members and 1 guests)
Posting Rules

You may post new threads

You may post replies

You may not post attachments

You may not edit your posts

---

HTML code is Off

---