vBookie Event

: Nick Ring vs Riki Fukuda (UFC 127)
This event is over.
UFC 127: Nick Ring vs Riki Fukuda
---
---
gotta bet on Nick! totally would have won TUF if not for the injury.
---
Sjung för gamla Djurgår'n
Lock the gates, make them watch...
10k on Nick Ring
---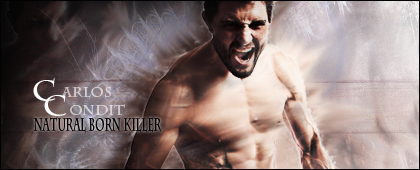 2012 FFL WINNER
CPL RECORDS
UFC 56-32-3 Strikeforce 10-4
200 on Nick Ring.

I think fighters from japan are over-hyped by the organizations they fight for. They're given fights against subpar competition that make them look amazing. And, when they come to the UFC its almost always a let down.
---
Hard work is the only real PED.
Wow. After just watching that weigh in, Ring is going on my "skeletor" list.

He does not look like he used to at all. I honestly might not have been able to guess who it was if Joe wasn't screaming his name.
Ring takes two rounds to one the judges say:
Quote:
Round 1 - Referee Leon Roberts oversees this middleweight bout, as UFC 127 goes live on ION Television. Fukuda slides side-to-side on the outside as the two southpaws measure up. Ring opens with a few crisp low kicks. Fukuda ducks under for a double-leg takedown and gets Ring to the floor. Ring scrambles, but Fukuda maintains control and keeps his opponent down. Ring active underneath as he looks for a triangle choke. Fukuda stays compact and tries to escape, which he finally does. Ring returns to the feet in the scramble. Fukuda lands a left hand over the top. Single shots from both fighters on the feet, though Ring's kicks have some snap. Less than two minutes in the first round. Fukuda lands another left hand, but Ring answers with a knee from the Thai clinch. Moderate pace. Fukuda ducks in for a takedown, but Ring shakes him off. Fukuda trying to land a big left, and he also misses with a right hand. Fukuda gets a takedown in the closing seconds, and he does work to half-mount, but the round ends there. Closer round because of the takedowns, but MMAjunkie.com sees the first frame for Ring, 10-9.

Round 2 - Early leg kicks again from Ring. Fukuda still winging heavy blows, but Ring is moving well and avoiding the damage. Fukuda does land a left hook to the temple in an exchange, but Ring looks no worse for the wear. Fukuda gets deep on a takedown, but Ring defends well and remains upright. Ring lands a left, but Fukuda uses the moment to get his opponent to the floor. Ring pushes Fukuda away, works to a knee and back to his feet. Ring becoming a little more stationary halfway into the round. Little more even on the feet, and Fukuda shoots again. Ring stuffs it yet again, but he appears to be slowing just slightly. Fukuda landing a touch more frequently. Ring returns to the leg kicks. Pace stalling a bit, and the boos some in from the crowd. Fukuda responds with a combination. Both fighters upping the pace in the final minute. Ring lands a head kick, and the round ends. Close round, though MMAjunkie.com likes the striking of Fukuda and gives him the round, 10-9.

Round 3 - Fight could certainly be up in the air as the third opens. Ring working the low kick again, but Fukuda moves in and lands a few lefts in the clinch. Fukuda gets his cleanest takedown of the fight. Ring tries to roll through, but Fukuda stays in half-mount. Fukuda working for position, but he's not doing much damage from the top. Fukuda stands, and Ring quickly scrambles up to his feet. More uppercuts on the inside for Fukuda. Fukuda ducks underneath again and takes Ring to the floor. Halfway into the final frame. Ring back to a knee, though Fukuda stays pinned to the head and pushes his opponent back down to the floor. Ring resting his head against the cage, and he shows little desire to get up. Fukuda grinding away from the top. He still isn't doing a ton of damage, but Ring seems to be letting this fight slip away. Fukuda tries to set up an arm-triangle in the final minute. Ring works free and looks to set up a kimura. Stalemate, and Robert resets the two on the feet in the closing seconds. Ring returns to the low kick, but only one. Fight ends, and MMAjunkie.com sees the final frame for Fukuda, 10-9, and awards him the fight, 29-28. Nick Ring def. Riki Fukuda via unanimous decision (29-28, 29-28, 29-28).
---
Currently Active Users Viewing This Thread: 1

(0 members and 1 guests)
Posting Rules

You may post new threads

You may post replies

You may not post attachments

You may not edit your posts

---

HTML code is Off

---