vBookie Event

: Chris Tuchscherer vs Mark Hunt (UFC 127)
This event is over.
UFC 127: Chris Tuchscherer vs Mark Hunt
---
---
10k on Chris
---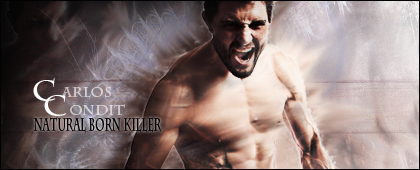 2012 FFL WINNER
CPL RECORDS
UFC 56-32-3 Strikeforce 10-4
Mark Hunt def. Chris Tuchscherer via knockout (punches) - Round 2, 1:41
Quote:
In the other untelevised, unaired preliminary bout of the evening at UFC 127, heavyweight Chris Tuchscherer (21-3-0-1) and Mark Hunt (5-7) squared off in a must-win contest for both fighters. Tuchscherer was knocked out by rising prospect Brendan Schaub at UFC 116 in July in a quick one minute and seven seconds while Hunt succumbed to a straight armbar submission at the hands of Sean McCorkle at UFC 119. Hunt had previously lost five straight bouts, going back nearly five years to his PRIDE days.

Hunt is most famous for his success in K-1 and his five-fight winning streak during the early portion of his mixed martial arts career. Wins over Wanderlei Silva, Mirko "CroCop" Filipovic, and a near-win over Fedor Emelianenko at PRIDE Shockwave 2006 opened up the eyes of fans to the notion that Hunt could be a legitimate heavyweight contender in time, but his lacking discipline to staying in shape and training has led to multiple losses.

The outcome after the break...

Star-divide

Fortunately for fans who were hoping they could relive the PRIDE era, Mark Hunt has answered your calls! After an opening round that saw Hunt batter Tuchscherer with superior punching, Hunt blasted Tuchscherer with a right uppercut in the second round, dropping "The Crowbar" to his knees. Hunt nonchalantly walked away, knowing it was over. Tuchscherer tried to stand back up to his feet, but he was unable to continue. The fight ends at 1:41 of the second round.
www.bloodyelbow.com
---
OH MAN!!!!!!!!!!!!!!!!!!!! AHHAHAHAHA YES!!!!!!!

I did NOT bet, but I do not care.

HUNT!!!!!!!!!!!!!!!!
Super Heavyweight

Join Date: Sep 2008
Posts: 4,364
Should of bet more. Figured Tuchscherer would have problems with Hunt, Hunt sucks at submission defense but otherwise is mediocre. Tuchscherer really isn't a great fighter in any way.
Bummer, totally misjudged current Hunt after the way bigmouth handled him.
---
Banned
Join Date: Oct 2009
Posts: 7,811
Quote:
Bummer, totally misjudged current Hunt after the way bigmouth handled him.
me too man.. but this Tuscherer guy really shouldn't be fighting in the UFC..
Banned
Join Date: Mar 2011
Posts: 82
I was suprised that Hunt beat Chris Tusherer.

Chris has amazing wrestling and submissions, I thought he could take mark down and submit him easily. Plus Chris should be in much better shape (cardio wise) than Mark. Chris has been trying hard recently in Brock Lesnar's camp, on the other hand Mark doesn't seem like hes been keeping up to shape.
I have to say I really enjoyed this fight, it was just like a bar fight but dam it was entertainment.
---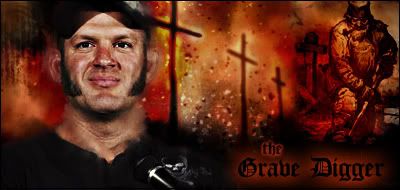 Currently Active Users Viewing This Thread: 1

(0 members and 1 guests)
Posting Rules

You may post new threads

You may post replies

You may not post attachments

You may not edit your posts

---

HTML code is Off

---