vBookie Event

: Shogun Rua vs Jon Jones (UFC 128)
This event is over.
UFC 128: Shogun Rua vs Jon Jones
---
---
HMMMMMM... Heart says Shogun, head says Jones. Will take some time on this one.
---

"There are three things all wise men fear: the sea in storm, a night with no moon, and the anger of a gentle man."

Join Date: Apr 2010
Location: Following The Path To Jesus Set By His Disciple Vitor Belfort
Posts: 5,111
Damn, i think jones is going to win but those odds are tempting.
---
I have this odd feeling Shogun is going to win, but I'm not going to bet against Jones.
How could you guys honestly put 5 million credits on Jones. I love the guy but seriously?!?! This hype train shit is getting too much.
---
Flyweight
Join Date: Jan 2011
Location: United States of Essex
Posts: 484
as much as I like Jones I beleive Shogun will beat him for the fact being Shogun is miles better then anyone Jones has ever beaten and Jones won't know how to react
Shogun is going to bring Jon Jones back down to earth.. Too much experience here for Shogun, who takes this via 3rd round stoppage.
---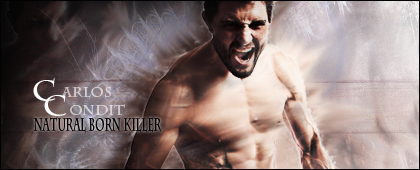 2012 FFL WINNER
CPL RECORDS
UFC 56-32-3 Strikeforce 10-4
Banned
Join Date: Oct 2009
Posts: 7,811
I don't see how you could possibly bet on JBJ by these odds. Shogun is a huge step up in competetion, it isn't even funny.

However I hope JBJ pulls it of, cause it's a much easier fight for Lyoto at the end of the year.
All in on Jones, I've said it once and I'll say it again. There steam behind Jones is much more than hype. We are seeing the future of the LHW division... until he turns about 28, then we will see the new face of the HW division.
Currently Active Users Viewing This Thread: 1

(0 members and 1 guests)
Posting Rules

You may post new threads

You may post replies

You may not post attachments

You may not edit your posts

---

HTML code is Off

---