vBookie Event

: Amir Sadollah vs Demarques Johnson (UFN 24)
This event is over.
UFN 24: Amir Sadollah vs Demarques Johnson
---
---
Amir all day!
---
Credit to M.C !!
Johnson all the way on this one!!
---
Top 10 Favorite Active Fighters
Anderson Silva
Jon Jones
Anthony Pettis
Pat Barry
Matt Mitrione
Gunnar Nelson
Mark Hunt
Carlos Condit
Chris Weidman
Rory MacDonald
Join Date: Oct 2009
Location: UK... Where the sun never shines.
Posts: 11,557
150k on Amir!
---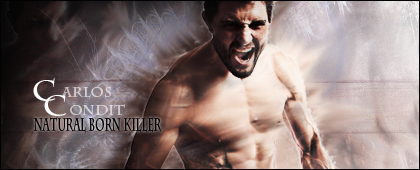 2012 FFL WINNER
CPL RECORDS
UFC 56-32-3 Strikeforce 10-4
Going with Amir, but have a feeling he'll be grappled and held down, people are too wary of his Muay Thai to even feel confident enough to stand with him.
---
Sig Rep: Toxic

Formerly known as Firemass
Sadollah stops him in the 2nd!
Quote:
Round 1 - Referee Mario Yamasaki in charge of this welterweight bout. Sadollah takes the center and kicks low. Johnson moves side to side and fires heavy leather on the outside. The two clash in the center, and Sadollah hits the deck. Johnson immediately into side control. Sadollah spins free, and we're back on the feet. Sadollah lands a low kick to the cup, and Yamasaki calls a timeout. Johnson wants to keep fighting. Johnson lands a right hand over the top. Sadollah pressing in, but Johnson catches a kick and dumps him on the floor. Johnson works to half-mount briefly. Sadollah regains guard, and Johnson immediately works on advancing again. Halfway into the frame, and Johnson delivers a few shots from the top. Sadollah briefly traps the left arm, but Johnson pulls away and resets on the feet. Sadollah seems to have some urgency in his striking, but Johnson backs away. Right hand lands for Johnson, and Sadollah staggers a tile. Kick pushes Johnson to the canvas, but he pops right back up. Sadollah pressing in against the cage. Sadollah knees inside, but Johnson answers with a beautiful hip toss. Sadollah back up, and Johnson tries to score a choke as he pulls guard. No dice, and Sadollah now on top. Johnson controls the wrists underneath. Sadollah does posture in the finals seconds, but he'll lose the round on the MMAjunkie.com card, who awards the frame to Johnson, 10-9.

Round 2 - Sadollah moves forward, but it's Johnson firing first. Sadollah kicks to the body and then clinches and knees. Johnson creates room and punches, but Sadollah answers in kind and gets the best of it. Two punches land for Sadollah, and Johnson looks to be slowing as he breathes heavily out of his mouth. A bloodied Jonson slips as he tries to punch. Sadollah moves in, and Johnson looks for a takedown. Sadollah stuffs the tiring foe easily and drops a few knees to the ribs. Johnson on his side, holding half-guard, and Sadalloh starts to punch. Sadollah elevates and starts raining blows. Yamasaki takes a good look, but Johnson scrambling. Sadollah keeps the pressure on. Halfway in, and knees, elbows and punches are being landed. Johnson somehow works to his feet, but Sadollah lands a knee and puts him right back on the floor. Sadollah in mount, and he's punching. Johnson on his side, and Sadollah looks to be thinking armbar. Instead, he rains down elbows and forearms. Johnson covers, but the damage is adding up, and Yamasaki steps in.

Amir Sadollah def. DaMarques Johnson via TKO (strikes) - Round 2, 3:27.
http://mmajunkie.com/news/22984/ufc-...ve-results.mma
---
Ive made some credits today!
---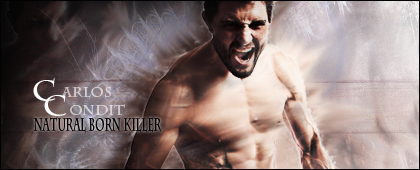 2012 FFL WINNER
CPL RECORDS
UFC 56-32-3 Strikeforce 10-4
Lightweight
Join Date: Jan 2009
Posts: 1,858
Wow. This is shaping up to be a great card so far. Thank you, Dana F'in' White.
Banned
Join Date: Oct 2009
Posts: 7,811
Cardio..cardio..cardio
Currently Active Users Viewing This Thread: 1

(0 members and 1 guests)
Posting Rules

You may post new threads

You may post replies

You may not post attachments

You may not edit your posts

---

HTML code is Off

---