vBookie Event

: Jon Madsen vs Mike Russow (UFN 24)
This event is over.
UFN 24: Jon Madsen vs Mike Russow
---
---
Russow via 3rd round hammerfist of doom!
Flyweight
Join Date: Jan 2011
Location: United States of Essex
Posts: 484
2 credits on Madsen, thats all i have left
---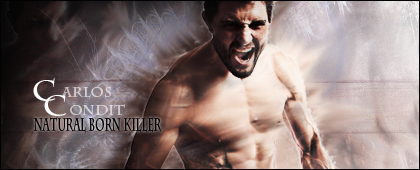 2012 FFL WINNER
CPL RECORDS
UFC 56-32-3 Strikeforce 10-4
Banned
Join Date: Mar 2011
Posts: 82
I thought Mike Russow and Jon Madsen are training partners with Brock Lesnar, why would they fight?
They may not be exclusive....and the whole not fighting a training partner is going the way of the doo-doo.....gonna put a big hunk on Jon!
---
Credit to M.C !!
DeathClutch isn't exactly a permanent camp. They're both training partners Brock brings in temporarily.

Madsen I think has trained out of Minnesota Martial Arts Academy and HIT Squad.

I don't remember where Mike Russow primarily trains. But it's got to be around Chicago, since he's a cop in the city.
---
Some people think that they can convey either a philosophy on life or a complex political statement using a signature on the internet. I'm not one of them.

---
Last edited by SmackyBear; 03-25-2011 at

02:32 AM

. Reason: grammar
MMA Fanatic
Join Date: Jan 2011
Posts: 7
Somebody should re-up the mortal combat KO Russow unleashed on Duffee, that was hilarious, but alas I can't find the vid anymore. I would love to see something similar going down here :P
---
JON OLAV EINEMO!
Fight stopped after 2 for Russow:
Quote:
Round 1 - Referee Anthony Hamlett in charge of this heavyweight affair, the night's final Facebook-streamed contest. Russow takes the center as Madsen circles right. Big overhand rights for Madsen just miss. Russow feigning, and they each miss a right. Madsen defends a takedown and comes up just short on a series of punches. Madsen firing to the body early on. Russow sneaks in a right and clinches, but Madsen pulls away. Russow agains charges for a clinch, but Madsen escapes to the side. Russow lands a right. He's pressing the action, but the action is light. Russow trying to punch into the clinch, but he kust can't. He avoids a few wild overhands from Madsen. Halfway into the round. Pace is, uh, methodical, we'll say.Low kick from Madsen, and Russow counters up top. Madsen lands a nice knee. Another right hand pushes Madsen to the cage. Russow follows into the clinch. Russow continues to move forward, and he lands a few punches and works back into the clinch. Less than a minute. Crowd not happy with this pace. Madsen lands two nice punches at the bell. Not muchnto score, but Russow pushing forward, and he'll take it on the MMAjunkie.com card, 10-9.

Round 2 - Russow headhunting early. He continues to push forward and lands a few big shots before moving into the clinch. Knee inside from Russow. He backs away and forces Madsen to his knees. Russow tries to control the back, but Madsen gets free. Madsen's left eye is extremely dark and swollen. Clinch again, and Madsen again hits the deck. Russow pushes in. He's trying to work to the back, but Madsen prevents the pass by sticking to the cage. Halfway in, and the crowd is again restless, as they should be. Russow controlling the positioning, but Hamlett wants this fight back on the feet. Madsen leaps in with a knee on the restart. He kicks low and punches up top in his best combination of the fight. Still, it doesn't land flush, and Russow clinches. He shoves Madsen to the cage, and they stall there. Hamlett again breaks the two. Unfortunately, they go right back to the position. Russow does again drag Madsen down, and he tries again toss crumble to the back. With patience, he gets here, but he's out of time. Round ends there. Can the fight end, too? Another round for Russow on the MMAjunkie.com card, 10-9.

Wish granted. Doctors waved off the fight between rounds. Madsen's left eye was completely closed. Mike Russow def. Jon Madsen via TKO (doctor's stoppage) - Round 2, 5:00.
http://mmajunkie.com/news/22984/ufc-...ve-results.mma
---
Damn i lost alot of credits on this fight... All 2 of them.
---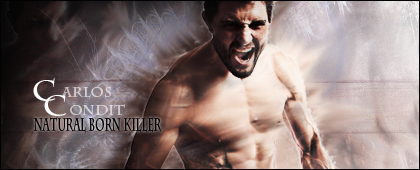 2012 FFL WINNER
CPL RECORDS
UFC 56-32-3 Strikeforce 10-4
Currently Active Users Viewing This Thread: 1

(0 members and 1 guests)
Posting Rules

You may post new threads

You may post replies

You may not post attachments

You may not edit your posts

---

HTML code is Off

---