vBookie Event

: John Hathaway vs Kris McCray (UFN 24)
This event is over.
UFN 24: John Hathaway vs Kris McCray
---
---
Flyweight
Join Date: Jan 2011
Location: United States of Essex
Posts: 484
McCray to pull out th eupset
3k on Hathaway. He will take a decision i think
---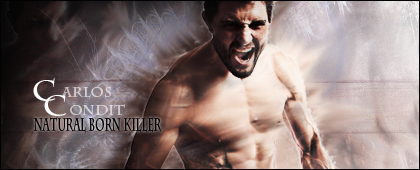 2012 FFL WINNER
CPL RECORDS
UFC 56-32-3 Strikeforce 10-4
Banned
Join Date: Oct 2009
Posts: 7,811
easy win for Hathaway in my opinion! Don't see where Kris is better..
Hathaway takes a split D:
Quote:
Round 1 - Referee Herb Dean in charge of this welterweight affair. McCray kicks low early, but Hathaway counters over the top. Quick tie-up and away. McCray firing shots on all levels, but Hathaway avoiding well early. McCray again in on the bodylock, and Hathaway is struggling to stay up. As he hits the deck, he attacks McCray's left leg. He's looking first for a kneebar, then a toehold. McCray punches, spins and finally rolls free. He takes top position, and Hathaway backs up to the cage. McCray keeps the bodylock tight. As Hathaway tries to stand, McCray dots his face up with left hands. Hathaway finally does ruse, and he lands a few knees. McCray catches one and lands an impressive slam takedown. Hathaway struggles up to his feet, but McCray is still tight to the body. He spins and lands a trip, falling into Hathaway guard. One minute remains. Hathaway busy from his back, and McCray is keeping his head tight. Hathaway sneaks in a few elbows from the bottom. He tries to set up an armbar, but McCray sniffs it out. McCray stands, and as Hathaway follows, he gets jacked in the chest. Hathaway sows land a nice knee in the final seconds, but MMAjunkie.com sees a tight one for McCray, 10-9.

Round 2 - McCray kicks low to open. Punches traded that both connect. Hathaway looks lively, and he grabs a high crotch. He gets the takedown, but McCray spins well and returns to his feet. McCray blocks a front kick and more punches are traded. McCray looks to be tiring a little, but he catches another kick and cores a takedown. Hathaway alertly looks for a triangle underneath. He shifts to an armbar, but McCray spins well on the lock and pulls free. Full guard for Hathaway. McCray peppering the ribs. Hathaway spins agains for an armbar, but McCray blocks it. Hathaway kicks McCray away, and we return to the feet. Halfway in. Hathaway stuffs a takedown, but McCray stays tight to the body as he pushes in from the outside. Hathaway pulls free and jabs on the puttied. Hathaway looks far fresher, but he still hasn't figured McCray out. Hathaway looks for a takedown that won't come. Hathaway backs away and resets. Punches traded, and McCray shoots in. Won't come. Takedown attempt, and McCray scrambles to top. He'll end there. Another close round. Hathaway was closer to ending the fight, but judges could see it either way. Hathaway technical, McCray gutsy. MMAjunkie.com goes Hathaway, 10-9.

Round 3 - Hathaway gets an early takedown and settles into half-mount. McCray looks exhausted and may have trouble escaping. McCray holds right underneath, but Hathaway finding some room for short shots. Big left elbow. McCray hammerfists from underneath, and he tries to kick Hathaway away, but the Brit stays tight. Two minutes in, and Hathaway is racking up points with short shots. Dean watching closely, but Hathaway keeps moving. Hathaway postures, and McCray tries desperately to kick away. He can't, but he does hit a perfect sweep halfway in. Hathaway sits against the cage, and throws a few punches to the head. McCray just wraps the body and drives in. Hathaway works to a knee, then his feet. McCray pulls him back down, but he's not doing anything with the position. Hathaway again to his feet. Hathaway pulls away, lands a jab and nets a takedown. Little more than a minute left, and McCray will probably not get back to his feet. Hathaway in half-mount. He stands and lands a few punches. McCray tries to kick his leafs up for a submission. The space does allow him to scramble up. McCray shoots, but he is done. Hathaway defends and nets his own takedown. Round ends there. Clear round for Hathaway, 10-9, and MMAjunkie.com scores it that way. First two rounds will be the key, but MMAjunkie.com has it for Hathaway, 29-28. John Hathaway def. Kris McCray via split decision (29-28, 28-29, 29-28)
http://mmajunkie.com/news/22984/ufc-...ve-results.mma
---
Wasnt an easy fight.. Third round made the difference.
---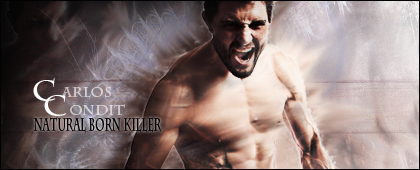 2012 FFL WINNER
CPL RECORDS
UFC 56-32-3 Strikeforce 10-4
Banned
Join Date: Oct 2009
Posts: 7,811
woww.. I couldn't believe how close this fight was
But McCray's gastank was again the key here^^
Currently Active Users Viewing This Thread: 1

(0 members and 1 guests)
Posting Rules

You may post new threads

You may post replies

You may not post attachments

You may not edit your posts

---

HTML code is Off

---