vBookie Event

: Mark Bocek vs Ben Henderson (UFC 129)
This event is over.
500K on the guy who didn't look like he came off the set of The Walking Dead.
I think Henderson has this
---
Sig credit to my Homie! limba!
Uncrowned P4P Kingpin
Jon "Bones" Jones
WAR ANTHONY PETTIS! WAR HENDERSON!
Henderson by UD:
Quote:
Round 1 - Bocek lands an early right that sets up a clinch. He pushes his opponent against the cage, but Henderson reverses the cage position. Both jockey for position, and Henderson gets the undercuts. Bocek tries to get off the cage, but Henderson muscles him back. The ref calls for a restart after a lull in action. The fighters trade low kicks, and Bocek follows with a nice straight right that allows him to clinch. Henderson turns him around and then lands a nice overhand left-forearm strike. He follows with a low kick. Bocek tries a right, but Henderson checks it. Bocek looks for a low kick but eats a few punches. Henderson lands a nice superman punch set up by a low kick. Henderson snaps of a left that halts an advance. Bocek lands a nice right to the body and then counters with another right. Bocek looks for a takedown and eats some heavy punches thanks to his nice balance. Bocek, though, ultimately kicks his leg out from under him and takes it to the mat. Henderson sits with his back against the cage. Henderson nearly gets back up before Bocek pulls him back down. There's little action as Bocek looks to pull from away from the cage. The fighters trade some short punches before the round ends. It's close, but MMAjunkie.com scores it 10-9 for Henderson.

Round 2 - Henderson goes high with a kick that's checked. The fighters paw jabs. Henderson moves forward with punches, but Bocek ducks under it and looks for the takedown. With his back against the cage, Henderson fights off the double-leg attempt. Bocek, though, elevates him and gets the takedown. Henderson quickly is back up, and he pushes Bocek into the cage. Bocek looks for short punches, but Henderson remains tight. The ref calls for a restart. Henderson lands a nice combo that ends with a low kick. Bocek tries for a single leg and ends up on his knees eating punches. He tries to drive forward, but Henderson puts him on his back. Henderson kneels and delivers solid strikes as Bocek tries to wrap up a leg. Bocek's uses his leg lock to trip Henderson and get back to his feet. Henderson presses him into the cage again and delivers knees to the legs. Bocek reverses, and they go to their knees looking for leverage. Bocek slaps on a guillotine, but it's not terribly tight. He rolls and gets some leverage. Henderson now is in top and appears out of trouble. Bocek gets to his feet and keeps working for the choke. It's tighter now, and Bocek pulls guard. Henderson escapes gets to his feet, unloads a vicious barrage of elbows and then pops a bloodied Bocek with a knee. MMAjunkie.com scores it 10-9 for Henderson.

Round 3 - Henderson tries to pump up the crowd, but they boo him for his effort. Henderson throws leg kicks, but Bocek shoots and scores the double-leg takedown. Henderson grabs a guillotine as he hits his back, but he's forced to let it go. Henderson works elbows from below and goes high with his guard. Bocek throws short hammerfists, but Henderson keeps him clsoe from the top. Henderson then postures up and rains down some heavy blows before returning to the kneeling position for more punches ot the body and head. Bocek grabs a leg lock to knock Henderson over, takes his back and clings to Henderson as he gets to his feet. Bocek tries a standing rear-naked choke but slips off, and Henderson pushes him into the cage. Bocek tries to power his way to a takedown from the clinch but eats a knee. Henderson wraps the hips and then focuses on a single leg before getting the drag takedown. He delivers punches and then postures up. Bocek shoots up and grabs a single leg and clings closely to his opponent. Henderson sprawls on top of him. Bocek is back up and they clinch against the cage before resetting. Both fighters are tiring. Bocek wraps the hips and gets the takedown and moves into half guard from the top. Henderson waits him out and then gets to his knees. Bocek looks for the guillotine, but the round comes to an end as Henderson gets back to his feet. MMAjunkie.com scores it 10-9 for Henderson for a 30-27 sweep. Ben Henderson def. Mark Bocek via unanimous decision (30-27, 30-27, 30-27)
http://mmajunkie.com/news/23441/ufc-...ve-results.mma
---
I bet 80k on this fight.

Ben Henderson won.

Amount won : 66666

IRONY.
---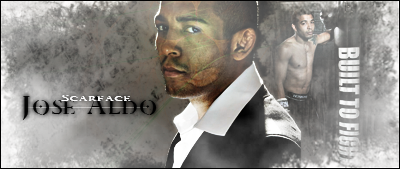 Currently Active Users Viewing This Thread: 1

(0 members and 1 guests)
Posting Rules

You may post new threads

You may post replies

You may not post attachments

You may not edit your posts

---

HTML code is Off

---