vBookie Event

: Frank Mir vs Roy Nelson (UFC 130)
This event is over.
UFC 130: Frank Mir vs Roy Nelson
---
---
350 on Nelson
---
'Bisping's a dick'

Dana White

Join Date: Apr 2010
Location: Following The Path To Jesus Set By His Disciple Vitor Belfort
Posts: 5,111
I actually think Mir is going to win but Roy is in my NPFFL so lets go Big Country.
---
Will bet closer to the event, but will probably go in big on Nelson, i can see him taking this.
---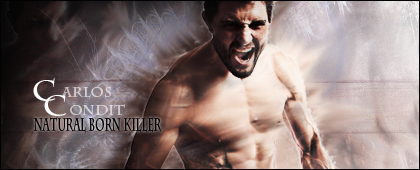 2012 FFL WINNER
CPL RECORDS
UFC 56-32-3 Strikeforce 10-4
God I hope Nelson takes this, I'll bet on Mir I think... so either way I won't be dissapointed.
---

"There are three things all wise men fear: the sea in storm, a night with no moon, and the anger of a gentle man."
Bantamweight
Join Date: Sep 2010
Location: Florida
Posts: 598
sounds too close to me if Mir doesnt submit Nelson would probably win the stand up if I dont bet on Mir probably wont bet at all though lol
Awesome match-up. They have mirror styles.

I'm probably going to bet Big Country, because well, he's Big Country, and the its a better pay off. Also, I think if Nelson can somehow get a takedown (and Mir's TD has shown to be weak), he can work Mir. Remember, Nelson probably has better BJJ than Mir.
Big country all the way here. Mir might have the better stand up by a hair but Nelson can put Mir too sleep with one hit. And Nelson will out grapple him.....Only way I see Mir taking it is if he tries to press Roy against the cage.
---
Credit to M.C !!
MMA Fanatic
Join Date: Apr 2011
Posts: 14
frank mir plz win this
---
i really would love to see nelson loosing this fight via submission, i dont know why i hate him but its just like that (the same with bieber) Frank mir is a specialist so hope he submits his ass!!!
Wow! I can't believe this many people are picking big country to win! I mean he has a shot and all, but the odds on Mir and pretty good. I would think Mir would be a lot more favored than he is! .87 is pretty good credits for a heavy favorite IMO. I'll be betting on Mir.
Currently Active Users Viewing This Thread: 1

(0 members and 1 guests)
Posting Rules

You may post new threads

You may post replies

You may not post attachments

You may not edit your posts

---

HTML code is Off

---