vBookie Event

: Rampage Jackson vs Matt Hamill (UFC 130)
This event is over.
100k on Hamill. Wouldn't be shocked if he wins but Rampage hits so hard that he can end it with one punch and honestly Matt is not great at not being hit so its hard to have much confidence in him winning.
---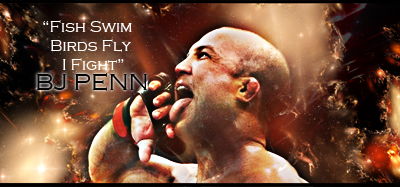 "If you get hit and it hurts hit him back you not knocked out yet."-Joe Doerksen
The Toxic Terrors (FFL)
Demetrious Johnson*Eduardo Dantas*Emanuel Newton*Will Brooks*Michael Page
Franklin KO'd Hammil with a body shot kick. Rampage has rocked every fighter he's ever fought. He's going to beat Hammil.
Rampage:
Quote:
Round 1 - No touch of the gloves. Hamill tests his range with a low kick and misses high with another one. Hamil lands a low kick. Jackson defends against a flurry. Hamill shoots and batters Hamill with a counter combo. They reset. Jackson checks a head kick. Hamill tries one of lunging jabs. Hamill whiffs on a head kick and lands a soft low kick. The fighters trade right hands. Hamill moves forward with punches, but Jackson easily defends. Hamill goes low with a kick. Hamill throws another combo before retreating to avoid counters. Hamill lunges again and lands a right. Hamill lands a low kick and checks punches. Hamill throws lunging rights but eats a right and a knee to the body. Hamill shoots for a single-leg takedown, but Jackson easily defends and then pops Hamill with a couple quick punches. Hamill lands a lunging left jab. Hamill throws a low kick that Jackson easily avoids. Hamill ducks under a punch, but his takedown is stuffed. Hamill throws jabs but looks wobbly as Jackson throws some power shots. MMAjunkie.com scores it 10-9 for Jackson.

Round 2 - Hamill's cut above his right eye is gushing, but it's not in the worst spot. Hamill tries a head kick but can't get the angle he needs. Hamill fakes a punch and shoots again, but Jackson again easily avoids it and delivers some knees before they clinch against the cage. Hamill shoots for a single and he takes another big knee to the gut. Jackson then lands an uppercut from the clinch before they reset. Hamill shoots again and is countered with a knee and tagged with a couple punches. Jackson puts him against the cage, and they reset. Hamill tries a lunging left jab, but he looks tired. Hamill tries a combo, but he can't close the distance. Jackson lands a left and then waits to counter. Hamill gets through a jab but has little behind it. He lands another and then a low kick. Hamill works jabs, but his takedown is stuffed easily by Jackson. So is the next one. Hamill throws a head kick, but he's countered with a knee and briefly dazed. He clinches, but Jackson lands two quick body shots. MMAjunkie.com scores it 10-9.

Round 3 - Hamill tries a superman punch and just avoids a counter. Jackson stalks Hamill, who's telegraphing his jab. Hamill shoots from distance, but Jackson has him figured out. They clinch, and Hamill tries an uppercut on the break. Hamill throws a low kick. Hamill lands some jabs. Jackson stalks. Hamill throws a low kick and takes a punch to the body. They clinch, and Jackson delivers a knee to the body. They break, and Jackson lets his hands fly. Nothing is landing. He finally gets through a left. He counters a low kick with a left hook. Jackson wraps the hips but gives it up. Both fighters breathe heavily, and the pace slows. Jackson lands a knee to the body and pushes Hamill into the cage. The fighters jockey for position from the clinch, and the crowd is growing restless. The dirty box and reset. Jackson lands a knee to the body, fends off a takedown and unloads a combo. Hamill ties him up. MMAjunkie.com scores it 10-9 for Jackson. Quinton "Rampage" Jackson def. Matt Hamill via unanimous decision (30-27, 30-27, 30-27)
http://mmajunkie.com/news/23766/ufc-...ve-results.mma
---
Currently Active Users Viewing This Thread: 1

(0 members and 1 guests)
Posting Rules

You may post new threads

You may post replies

You may not post attachments

You may not edit your posts

---

HTML code is Off

---