vBookie Event

: Miguel Torres vs Demetrious Johnson (UFC 130)
This event is over.
UFC 130: Miguel Torres vs Demetrious Johnson
---
---
VS
Sorry after seeing Johnson vs Yamamoto I can't take it seriously, it was like watch dwarfs fighting.
---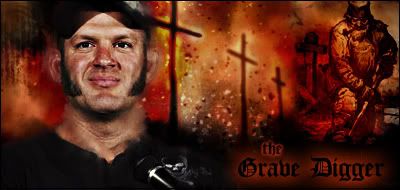 I see Torres winning the same way he won his last fight unfortunately...
---
Sig credit: MC
~ Lifetime Membership sponsored by RustyRenegade ~
Mighty Mouse is going to duck under that jab and score takedowns all night long.
Johnson:
Quote:
Round 1 - Johnson snaps off a low kick and quickly circles. He does it again. Torres sticks out a jab and stalks. The fighters clinch, and Torres looks for the trip-takedown. Johnson gets it, but Torres quickly sweeps and lands in half guard. From the top, he flattens out Johnson. Torres nearly gets mount, and after some shoulder strikes, tries again. Johnson fights it off as Torres continues looking for the mount. Johnson nearly kicks his way free, but he gives up his neck. Johnson quickly frees himself and works butterfly guard. Torres works from side control and delivers rapid-free punches, but Johnson sweeps and takes the top. He fights off Torres' sweep, and the go into a pretzel position while fighting for position. Torres grabs a leg and works the lock, and Johnson does the same. Johnson lands an upkick and takes the back of a kneeling Torres. He then flattens out Torres and works from full guard. Torres works elbows from the bottom and nearly cinches the triangle. Johnson escapes, and Torres looks for a choke as the round ends. A very good first round, but MMAjunkie.com scores it 10-9 for Torres.

Round 2 - Johnson unloads a flurry while moving forward, but little lands. He tries again and uses the barrage to set up a takedown. Johnson lands in full guard and presses Torres into the cage. Torres looks to sweep by kicking off the cage and does so to get back to his feet. He clinches with Johnson, delivers a big knee, but Johnson throws him to his back and works from full guard. Torres works elbows from the bottom and then sweeps. Johnson sweeps, but Torres traps him with a reverse triangle choke. Johnson escapes, though, and takes top position. The fighters trade punches, and Torres works buttefly guard. Torres looks to isolate an arm and tries to roll free, but Johnson maintains the top. The pace slows as Torres ties him up, and Johnson tries to work for better position and nearly gets himself caught in an armbar. He moves to half guard and closes out the round on top. It's a close round MMAjunkie.com scores 10-9 for Johnson, though a case could be made for Torres.

Round 3 - Johnson shoots for the single leg and gets the takedown. Toores immediately looks for a submission and tries to isolate an arm. Johnson tries to fend it off, and Torres now goes high with his guard while wrapping his legs. Johnson muscles out of it and return to full guard. Johnson frees a leg, but Torres rolls and pulls him back in. Johnson again frees a leg, postures up, and moves to north-south position before taking the back of his kneeling opponent. Torres again looks to isolate an arm and then sweeps to take the mount position. Johnson bucks and nearly escapes but settles for full guard. He then works butterfly guard before Torres free a leg, sweeps and takes top position while looking for the guillotine. During a scramble, they get back to their feet. and Torres looks for a guillotine while pulling guard before the round ends. It's close, but MMAjunkie.com scores it 10-9 for Torres for being more aggressive. Demetrious Johnson def. Miguel Torres via unanimous decision (29-28, 29-28, 29-28).
http://mmajunkie.com/news/23766/ufc-...ve-results.mma
---
Currently Active Users Viewing This Thread: 1

(0 members and 1 guests)
Posting Rules

You may post new threads

You may post replies

You may not post attachments

You may not edit your posts

---

HTML code is Off

---