vBookie Event

: Charlie Brenneman vs Rick Story (UFC on Versus 4)
This event is over.
UFC on Versus 4: Charlie Brenneman vs Rick Story
---
---
Lulz. Free credits are free. 200k on story. No possible way he loses this

Join Date: Mar 2010
Location: NC.
Posts: 9,815
Quote:
Lulz. Free credits are free. 200k on story. No possible way he loses this
way.
10k on charlie
---
2 million on Story.
---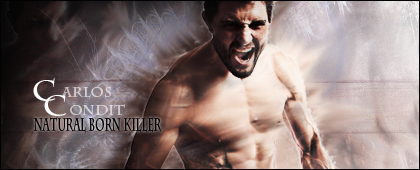 2012 FFL WINNER
CPL RECORDS
UFC 56-32-3 Strikeforce 10-4
Brenneman takes the dec. ( congrats to oldfan, the only winner ):
Quote:
Round 1 - Brenneman fakes a shoot and clinches, but Story quickly throws him to the mat. Brenneman is back up, though. Story pins him against the cage, but he ultimately escapes. Brenneman shoots and eats a knee in the process. Brenneman presses Story in the cage and gets his uppercuts. Story grabs an ankle and looks for the takedown, but Brenneman fends it off. The fighters each land a heavy punch and then reset. Brenneman relentless goes for a single-leg takedown, but Story is back up. Brenneman presses him against the cage but can't keep him there, and we restart. Brenneman shoots again, takes a knee, but gets the fight to the mat. He frees a leg and then gets the other to secure side control. Story pulls back in a leg and tries to sweep but instead settles for full guard. Brenneman throws some elbows, but Story pulls him in tight. Brenneman works punches to the head and body. Brenneman tries a shoulder strike. They don't have much behind them, but they're scoring points. Story lands a nice forearm from the bottom. Brenneman rides out the position for the final minute of the round. After one, Brenneman is up 10-9.

Round 2 - Brenneman ducks under a punch, shoots, and gets the quick takedown. Story tries to reverse, but Brenneman envelops him. Story works for a guillotine from his back, and Brenneman moves into a north-south position. Brenneman frees his head, but Story gets back to his feet. A nice round of applause follows. Brenneman looks for uppercuts. Story moves in with a lunging knee as Brenneman takes deep breaths. Brenneman, though, shoots again and gets the takedown. Brenneman lands in half guard and looks to pass but gets pulled back into full guard. Brenneman works a few punches to the body while Story goes high with his guard. Story tries heel kicks to the thigh, and pace has slowed. Brenneman works punches to the gut, frees a leg, and then fends off a sweep. Story thinks about trying butterfly guard, but it allows Brenneman to move into side control. Story again looks for the guillotine, which forces Brenneman to defend. He's out of danger and now in half guard. He moves into side control. Story tries to buck his way free, but Brenneman closes out the round on top again. MMAjunkie.com scores another round for Brenneman, 10-9.

Round 3 - Story wings punches, and Brenneman wants the takedown. Story continues throwing punches before he's dragged to the mat. Story tries to isolate an arm while having his legs wrapped around Brenneman's upper body. Brenneman is working for a kimura and is in good position for a triangle choke, but the ref inexplicably stands them. Story stalks and looks for power shots. Brenneman is clipped, but he ducks and shoots, and we return to the same exact inverted-triangle-choke position. Story works a triangle choke from the back. Brenneman tries to roll free, but Story has a solid lock on it. Story tries to roll with it and then grabs an arm again. Brenneman backs out, though, and is back on his feet. Story quickly drags him back down and presses him into the cage to deliver punches. Story then hops into the mount position. Brenneman tries to pull him close, and Story simply tries to slam him with his upper body. One minute to go. Brenneman is avoiding damage, but Story creates space, he's in trouble. Brenneman simply is in wait-out-clock mode but then sweeps and takes top position. Story tries desperately to secure an arm, but he's out of time. MMAjunkie.com scores it 10-9 for Story, but the fight is Brenneman's, 29-28. Charlie Brenneman def. Rick Story via unanimous decision (29-28, 29-28, 29-28)
http://mmajunkie.com/news/24139/ufc-...ve-results.mma
---
Quote:
way.

10k on charlie
And now I'm eating crow. 200k gone. Ouch that hurt.
Quote:
way.

10k on charlie
Niiiice! (Thought he would've had worse odds than that though)
---
Thanks to limba for this AWESOME sig
Quote:
And now I'm eating crow. 200k gone. Ouch that hurt.
2 million gone
---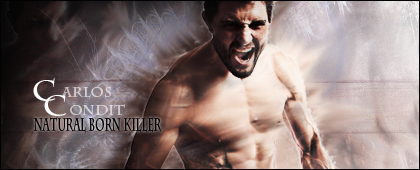 2012 FFL WINNER
CPL RECORDS
UFC 56-32-3 Strikeforce 10-4
Currently Active Users Viewing This Thread: 1

(0 members and 1 guests)
Posting Rules

You may post new threads

You may post replies

You may not post attachments

You may not edit your posts

---

HTML code is Off

---