vBookie Event

: Jim Miller vs Ben Henderson (UFC on Versus 5)
This event is over.
UFC on Versus 5: Jim Miller vs Ben Henderson
---
---
I'm liking these odds 20k on Bendo to squeak by with a decision win.
Wouldn't mind if Bendo won, but I'm going with my head on this one. Miller does nothing but win. 42k
30 k on my boy Jim Miller! Hopefully stop the Bendo train.
---
Sjung för gamla Djurgår'n
Lock the gates, make them watch...
200k on Miller. Via UD.
---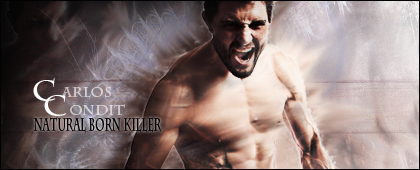 2012 FFL WINNER
CPL RECORDS
UFC 56-32-3 Strikeforce 10-4
Great performance by Henderson:
Quote:
Round 1 - Referee Josh Rosenthal in the cage for this key lightweight bout. Henderson with quick jabs early. Miller firing heavy leather, as well. No hesitation to engage as both trade shots in the pocket. Miller clinches up and drives a knee to the gut. Henderson circles off the cafe as the tow jockey for position. Miller sets up a side choke on the feet and leaps to wrap his legs around Henderson's waist. Henderson calmly defends from a standing position, and Miller is forced to let go of the circus choke. Miller tries to sneak to the back, but Henderson turns in and sets up in guard. Miller scrambles to his knees and moves up when Henderson threatens with the guillotine. It's now Henderson pushing in from the outside, but Miller tries to sneak in a kimura. It's defensed well, but Miller continues to transition and look for something. One minute left, and Henderson pulls away. Henderson tries to push in on top, but Miller tries his own guillotine choke. Henderson slips out and delivers a few shots. Miller rolls for a knee at the end. Close round, but MMAjunkie.com leans slightly toward Miller with the submission attempts, 10-9.

Round 2 - The two engage on the feet again, but Henderson earns an early takedown. It's tight work on the floor, and Miller turns to attack Henderson's right leg. Henderson defends well, stacking his opponent and landing several sold punches. A small cut has not become big on Miller's face, but he leaps for a knee bar. Tense moments, but Henderson survives, only to be locked into choke moments later. Another leg attack from Miller. Henderson defends it again and unleashes fury. Traded shots in the pockets, and Henderson ducks in for another takedown. Miller looking to attack again on the bottom, but Henderson is attacking from the top. Miller still working for a kimura as Henderson punches him in the ribs. He lets go, and Henderson's power is evident as he grinds away from the top. Round ends there, and Henderson raises his arms at the bell. MMAjunkie.com gives him the round, 10-9.

Round 3 - Crowd electric at start of third. Miller comes out swinging. First round was close, and he may need a finish. Snapping kick for Henderson. Miller does land a stiff right in an exchange. Miller slips on a kick attempt as Henderson counters over the top. MIller punches as Henderson kicks, and the former WEC champ hits the deck. Still, he scramble up and reverses the action with a slick takedown. Henderson now on top. Miller rolls to his knees, and Henderson gets his hooks in.Henderson works the choke under the chin, and Miller tries to dive forward and slam him to the canvas. It doesn't work, but Henderson stays on the choke. Miller digs deep to survive, and Henderson lets it go. Still, he's firm on the back. They roll, and Henderson is in mount. He shifts out to side control. Just 90 seconds left as they spin to north-south. Miller is being overwhelmed on the floor. Miller is squinting badly, and he looks more in survival mode than anything. Henderson continues to work for the finish, rolling to a top-side guillotine attempt. It's not there, and the two trade bombs on the feet in the final seconds. Great fights, but it should be Henderson's with an impressive performance. MMAjunkie.com gives him the final frame, 10-9, and the fight, 29-28. Could be a clean sweep. Ben Henderson def. Jim Miller via unanimous decision (30-27, 29-28, 30-26).
http://mmajunkie.com/news/24803/ufc-...ve-results.mma
---
Currently Active Users Viewing This Thread: 1

(0 members and 1 guests)
Posting Rules

You may post new threads

You may post replies

You may not post attachments

You may not edit your posts

---

HTML code is Off

---