vBookie Event

: Brendan Schaub vs Antonio Rodrigo Nogueira (UFC 134)
This event is over.
I posted in another thread I had a feeling Nog is getting knocked out

That being said

25k on Nog!!!

odds win me over
**** this. Nog's got this shit.
EDIT: This is why you go with your gut!
---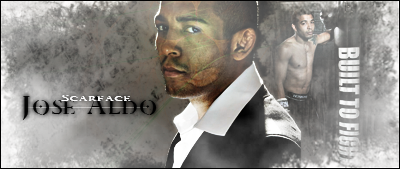 ---
Last edited by Roflcopter; 08-27-2011 at

09:40 PM

.
How it all went down!
Quote:
Round 1 - Referee Herb Dean oversees the heavyweights. Nogueira in the center as Schaub moves side to side. Nogueira clinches up early. Schaub spins to the outside. As Nogueira reaches for the neck, Schaub breaks away. Nogueira shoots in, but Schaub defends against the cage. Uppercuts inside for Schaub before breaking away. Schaub definitely proving the speedier for early. Nogueira does land a quick punch and move in, but Schaub remains upright. Nogueira lands a crisp punch that brings the crowd to life, but Schaub stays in the pocker. Nogueira with good head mvoement, but Schaub is finding the target. Nogueira lands a two-punch combination that sees Schaub rocked against the cage. Nogueira flurries with accurate shots, including a stiff left, and Schaub hits the deck. That's it, and the crowd goes insane, flying beers and all. Antonio Rodrigo Nogueira def. Brendan Schaub via TKO (punches) - Round 1, 3:09.
http://mmajunkie.com/news/24978/ufc-...ve-results.mma
---
**** yea nog!
---
2012 FFL Team : Hector Lombard, Jake Shields, Demian Maia, Ed Herman, George Sotiropoulus

I don't want to toot my own horn, but
Toot Toot
---
Sig credit: MC
~ Lifetime Membership sponsored by RustyRenegade ~
Quote:
Man these odds are wack, how is big nog such a heavy underdog?? He takes this IMO, schaub is overrated. 100k nog.
Meee toooo
---
2012 FFL Team : Hector Lombard, Jake Shields, Demian Maia, Ed Herman, George Sotiropoulus

Currently Active Users Viewing This Thread: 1

(0 members and 1 guests)
Posting Rules

You may post new threads

You may post replies

You may not post attachments

You may not edit your posts

---

HTML code is Off

---