vBookie Event

: Brendan Schaub vs Antonio Rodrigo Nogueira (UFC 134)
This event is over.
UFC 134: Brendan Schaub vs Antonio Rodrigo Nogueira
---
---
Man these odds are wack, how is big nog such a heavy underdog?? He takes this IMO, schaub is overrated. 100k nog.
---
2012 FFL Team : Hector Lombard, Jake Shields, Demian Maia, Ed Herman, George Sotiropoulus

Those are real Big Nog odds from an actual site you can go put real money on (if you have those kind guts I admire ya!) but they are the worst looking odds for the guy out of 9 sites checked. The most respectable anybody will give him is a +160. We go by the worst looking odds for the underdog because they are the best for us since it pays us the most possible in winning credits. And those Schaub odds are the best possible for us too, they are -235 at some sites.
---
Shaub hits hard and Nog's chin has been suspect (can you blame it after the beating it's taken in it's career?).

I want to bet on Nog but something tells me Shaub will get a KO.
20k on Nog getting this fight to the ground at some point and completely mauling Schaub there.
Even a shot Nog may still be good enough to beat Schaub.
---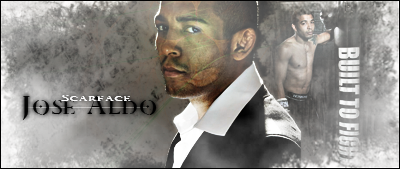 Nog is getting knocked out in this fight.
---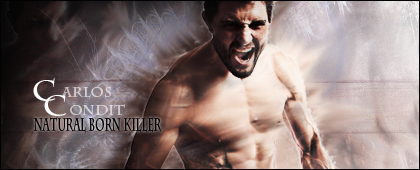 2012 FFL WINNER
CPL RECORDS
UFC 56-32-3 Strikeforce 10-4
I'm backing Nog pretty hard here.

Schaub's striking isn't as good as people make it out to be. I also expect the home crowd to lift Nog's spirit.

Oh and if it goes to the ground I'd be surprised if Brendan was even competitive.

500k
---
Sig credit: MC
~ Lifetime Membership sponsored by RustyRenegade ~
10k on Egg Nog .
---
Fav Fighter : BJ Penn
Supporting :
Pettis , C. Miller , Nate Diaz
GSP , Kos
A. Silva , Munoz , Hendo
Wand , Shogun , Forrest , Thiago , Mousasi , Vera
Fedor , Big Nog , Brock , JDS , Del Rosario
Wouldn't be surprised if Brendan won, but I have to take a shot with Big Nog in Brazil. At 3 to 1 it's definitely worth a try. Value bets galore on this card, even if only 1 or 2 dogs come in, I'll be trying for some.
Currently Active Users Viewing This Thread: 1

(0 members and 1 guests)
Posting Rules

You may post new threads

You may post replies

You may not post attachments

You may not edit your posts

---

HTML code is Off

---