vBookie Event

: Mike Brown vs Nam Pham (UFC 133)
This event is over.
UFC 133: Mike Brown vs Nam Pham
---
---
Going to be a great fight!!! Might put a lil down on Nam!!
---
Credit to M.C !!
I would bet on Mike if it were closer in odds, but cause he's been unsteady lately hello Nam.
---
500k on Nam Phan
---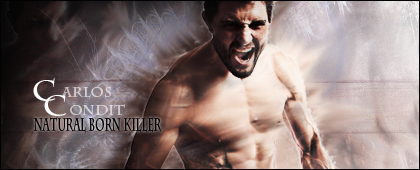 2012 FFL WINNER
CPL RECORDS
UFC 56-32-3 Strikeforce 10-4
Brown takes the UD
Quote:
Round 1 - Brown misses with an overhand right. Phan paws the jab. They throw from distance before Brown shoots, but Phan easily avoids it. Phan lands a punch to the body. Phan lands a nice left hook, but Brown shoots. He takes Phan's back while standing and forces him to the mat. He takes his back in the process and throws some punches. He's trying to lock in his hooks and continues with more punches to the head. The blows are numerous, and Phan finally covers up but seems unaffected. Brown continues throwing them, though. Phan tries to get free, but Brown gets closer to the body lock. Brown's punches continue at a steady pace. Phan is trying to turn, and he gets his back against the cage. Brown continues with more head shots as Phan is stuck in a tough position. Phan finally gets to his back, but Brown pins an arm and doesn't allow him to fully flatten. The punches continue. They're really mounting now. He mixes in elbows, and Phan is in trouble. Phan nearly gets to his feet and amazingly does. That earns some cheers. Brown takes him back down. Phan survives, but it was such a one-sided round, MMAjunkie.com scores it 10-8 for Brown.

Round 2 - The fighters trade in the center of the cage. Brown shoots for a single leg, and Phan collapses on him. Brown continues clinging and tries to push forward. Phan puts his back against the cage to stay upright. The remain clinches but finally break and reset. Brown looks for a body punch and takes a low kick. Phan lands a nice left to the body and then pops Brown with a right. He follows with a nice head-body combo and then stuffs a takedown with a horizontal sprawl. Phan lands another nice body punch and then goes headhunting with hooks. Phan lands a nice two-punch body combo. Brown shoots, wraps the hips, and puts Phan against the cage. Phan fights off the takedown, but Brown dips and pulls the ankles out from under him to get the takedown. Phan, though, quickly fights his way back up. Brown lands a nice overhand right but is tagged with another body punch. Phan then lands a stiff left hook. They trade jabs, and Phan lands another nice combo from varying angles. Phan lands another as Brown's defenses are too slow. Brown shoots for a single leg, but Phan sprawls again and frees himself. Phan lands quick jabs. It's a great comeback round for Phan, who takes it 10-9.

Round 3 - Phan comes out swinging and finds his mark early. Brown answers and shoots, and he takes Phan's back before he spins. Brown gets the takedown, but Phan is seated with back against the cage and quick gets back up. Brown still wraps the waist and delivers knees to the legs while Phan tries to break the hold. He finally does free himself, and we restart. Brown lands a nice lunging left. He then ducks under a punch and shoots. Phan fends it off and tries to muscle his way free. He does and delivers a punch on the break. He misses on a head kick. The fighters trade tired punches, but little lands. Brown shoots again for a single leg but Phan sprawls. Phan lands a body punch and gets through a nice hook to the head. They trade jabs, and Brown shoots again. Phan puts his back against the cage and fights it off while delivering a couple elbows to the head. Brown works knees to the legs while still clinging to the single leg. The pace slows, and Brown tries to take the hold overhead. Phan resets, and Brown still clings to him. Phan closes out the round with a few elbows. It's a very close round, but MMAjunkie.com scores it 10-9 for Phan for a 28-28 draw. Mike Brown def. Nam Phan via unanimous decision (29-27, 29-28, 29-28)
http://mmajunkie.com/news/24704/ufc-...ve-results.mma
---
Summa bitch
---
Credit to M.C !!
Currently Active Users Viewing This Thread: 1

(0 members and 1 guests)
Posting Rules

You may post new threads

You may post replies

You may not post attachments

You may not edit your posts

---

HTML code is Off

---