vBookie Event

: Jim Hettes vs Alex Caceres (UFC on Versus 5)
This event is over.
UFC on Versus 5: Alex Caceres vs Jim Hettes
---
---
Hettes takes this via submisson all day long.
---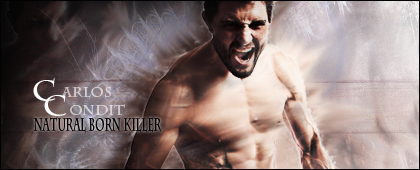 2012 FFL WINNER
CPL RECORDS
UFC 56-32-3 Strikeforce 10-4
Might bet everything on Caceres.
---
Hard work is the only real PED.
Prospects -- Doo Hoo Choi, Ashlee Evans Smith, Mickey Gall, Sage Northcutt, Thomas Almeida, Yair Rodriguez, Lorenz Larkin, Robert Whittaker
1 million on Hettes, i think this is a lock.
---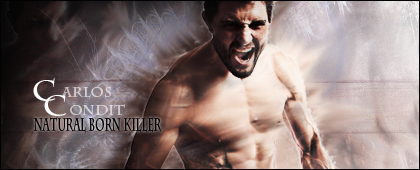 2012 FFL WINNER
CPL RECORDS
UFC 56-32-3 Strikeforce 10-4
That was awesome!
Quote:
Round 1 - Referee Herb Dean makes his first appearance of the night. Hettes takes the center, and he dives in with punches. Caceres defends well and answers with quick strikes. Hettes backs away and resets. He shoots, and Caceres tries to secure the guillotine. Not there, and Hetts pulls free and attacks the leg fro underneath. Caceres pulls free, and he postures with punches. Hettes spins to his knees and stands before driving Caceres to his back. Caceres with a very high open guard. Hettes looks to punch from the top. Instead, Caceres scrambles to top position. Hettes lively on his back as he spins. He's active for sure, but Caceres looks comfortable slipping free. That changes when Hettes. picks the ankle and sweeps up to the top. Caceres brings his legs high again. Hettes trying to pass, but Caceres work in an omo plata. Hettes sees it coming. Scramble back up to the feet. Caceres knees, and Hettes drops, but he attacks a leg as he goes. Caceres defends well and stacks back to the top. Now it's Hettes on the sweep. Fun stuff as the round ends, and MMAjunkie.com sees it for Caceres, 10-9.

Round 2 - Hettes in with a beautiful toss to open and he immediately looks for a choke. Caceres slips free and scrambles up, but Hettes is there and moves to the back. He brings the action down to the ground. Caceres looks aware of what's coming, but Hettes is relentless. Caceres on the bottom, and now he's looking for the leg. Hettes rolls free and tries for a guillotine. Not there, but he rolls over and looks for an armbar, then a Caceres seems careless, but he also works free ach time. Another toss from Hettes, and he's immediately into side control. Hettes steps over into a crucifix, but Caceres rolls to his knees. Back on the feet, and Hettes locks in a rear-naked choke from the feet, and he falls forward with the choke still in. Caceres finally ran out of lives, and he's forced to tap. Jim Hettes def. Alex Caceres via submission (rear-naked choke) - Round 2, 3:12.
http://mmajunkie.com/news/24803/ufc-...ve-results.mma
---
Was a little concerned to start off with, but it was only going to end one way going into the second round.
---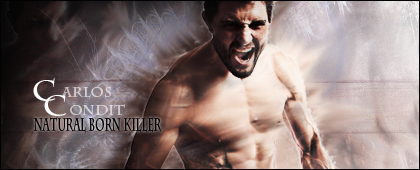 2012 FFL WINNER
CPL RECORDS
UFC 56-32-3 Strikeforce 10-4
Currently Active Users Viewing This Thread: 1

(0 members and 1 guests)
Posting Rules

You may post new threads

You may post replies

You may not post attachments

You may not edit your posts

---

HTML code is Off

---