vBookie Event

: Jacob Volkmann vs Danny Castillo (UFC on Versus 5)
This event is over.
UFC on Versus 5: Jacob Volkmann vs Danny Castillo
---
---
Nice odds. 1 million on Volkmann.
---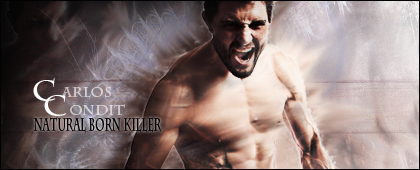 2012 FFL WINNER
CPL RECORDS
UFC 56-32-3 Strikeforce 10-4
Went to decision:
Quote:
Round 1 - Referee Mario Yamasaki oversees this lightweight contest. Volkmann bouncing, changing levels early. He moves, and Castillo ready to defend, answering with a knee and a few punches before breaking away. Punches exchanged from both, and Castillo lands a snapping inside leg kick. Castillo whiffs on a high kick but returns with the low version. Volkmann still moving his head frantically, but Castillo peppers the leg again. Volkmann dives in for a takedown against eh cage and winds up in half-mount. Castillo tries to buck, but Volkmann locks in a D'arce choke. Castillo rolls with it into side control and finally frees the neck, winding up in Volkmann's guard. Volkmann stands and latches onto a guillotine, but Castillo pulls free and resets. Left hand staggers Volkmann, and a kick to the body makes a thunderous slap. Castillo shoots in, but Volkmann sprawls and punches to the body. Castillo continues to drive in, but he's stuck underneath, and the round ends there. MMAjunkie.com sees the first for Volkmann, 10-9.

Round 2 - Volkmann takes the center to open, and he looks lively. Big punches miss from both, and Castillo ducks under and works for a takedown. Volkmann defends and punches, but Castillo locks the body and elevates. Volkmann looks to be setting up a choke again as he defends against the fence from a seated position. Castillo just driving in but can't get much to work with, and he's warned by Yamasaki for grabbing the shorts. Volkmann stands, and Castillo stays in tight. Volkmann drops and slips beautifully to a reverse crucifix position, but Castillo deftly pulls free and works to the top. Yet another sweep sees Volkmann back on top in half-mount. Two minutes left. Moderate pace on the floor. Volkmann on his knees trying to advance, and works back to the D'arce. Castillo feels it and rolls free, but Volkmann is smothering on the floor. Volkmann stays tight on top and again locks up the choke. Castillo won't tap, and he remains conscious of Volkmann's positioning. He'll make it to the bell, but it's a clear round for Volkmann, 10-9 on the MMAjunkie.com card.

Round 3 - Castillo looks lively, and he comes out punching hard knowing he'll likely need a finish. Volkmann still offering a moving target with the head. Big uppercut misses from Castillo. Inside leg kick digs into the thigh. Volkmann telegraphs a shot, and Castillo defends, but Volkmann moves beautifully into a choke setup. Castillo scrambles free and resets on the feet. Castilo just misses a kick on a Volkmann takedown, and he tries to roll through the move and take top, but Volkmann stymies the attempt. Volkmann is showing incredible control and is just a little to speedy for Castillo in the transitions. Volkmann goes back to his suddenly trademarked maneuver. Castillo working hard wiht his legs underneath to remain at a safe angle, but he is in absolute quicksand on the mat. Castillo finally spins free of the choke, but Volkmann is right there, back on top and locking in the choke yet again. Castillo trying knee the body from underneath, but Volkmann remains in firm control. Boos come in as Castillo rolls free again, but Volkmann will finish this fight in top position. MMAjunkie.com gives Volkmann the third frame as well, 10-9, awarding him the fight with a 30-27 score. Jacob Volkmann def. Danny Castillo via unanimous decision (29-28, 29-28, 29-28.
http://mmajunkie.com/news/24803/ufc-...ve-results.mma
---
Doubled my stake, lovely
---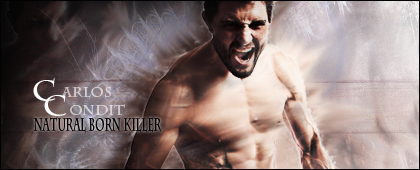 2012 FFL WINNER
CPL RECORDS
UFC 56-32-3 Strikeforce 10-4
Currently Active Users Viewing This Thread: 1

(0 members and 1 guests)
Posting Rules

You may post new threads

You may post replies

You may not post attachments

You may not edit your posts

---

HTML code is Off

---