vBookie Event

: Dominick Cruz vs Demetrious Johnson (UFC on Versus 6)
This event is over.
UFC on Versus 6: Demetrious Johnson vs Dominick Cruz
---
---
Super Heavyweight

Join Date: Sep 2008
Posts: 4,364
Man these odds are sooo tempting. Really like Mighty Mouse and think he has a legit chance of pulling off the win.
Quote:
Man these odds are sooo tempting. Really like Mighty Mouse and think he has a legit chance of pulling off the win.
I really like him too but he has zero chance of winning watch the Pickett fight he can't handle large guys who can wrestle and Cruz has infinitely better wrestling than Pickett.
last 6k on mighty mouse. He won't win, BUT...he...could? Anyone feel like donating to an avid fan, I somehow have lost my entire 350k stash over the last couple events. Terrible underdog gambler!
4 million on Cruz, via UD!
---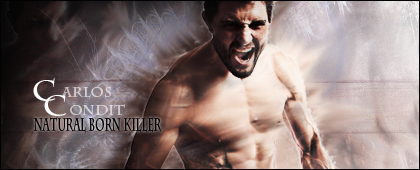 2012 FFL WINNER
CPL RECORDS
UFC 56-32-3 Strikeforce 10-4
400K on Johnson because I think the odds are insane.
---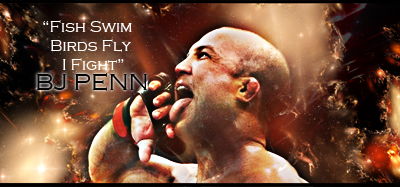 "If you get hit and it hurts hit him back you not knocked out yet."-Joe Doerksen
The Toxic Terrors (FFL)
Demetrious Johnson*Eduardo Dantas*Emanuel Newton*Will Brooks*Michael Page
Quote:
Round 1 - Referee Kevin Mulhall in the cage for the night's main event, which sees the UFC's 135-pound title on the line. Lots of movement early, as expected. Cruz with an early low kick, but Johnson just as quick as he pushes in and out. Johnson firing early but short. He shoots, and Cruz defends well and backs up to the cage. Slick throw and scramble, and Cruz takes top position. Cruz passes to side control. Johnson looking to shift his hips underneath, but Cruz in control on top. Johnson regains guard, but Cruz keeps his hands around the body and presses in from the top. Halfway in, and Johnson finally explodes up to his feet and backs away. He pshes in and hits the deck after missing on a high kick. Johnson threatens with a leg lock, but Cruz pulls free and passes to side control. Tries to get the back, but Johnson up and punching. He shoots in and gets a takedown, but Cruz right back to his feet. Cruz ducks under and away. Johnson lands a hook on the break, and he shoots in again. Quick movements from Johnson are very impressive, but Cruz backs away. Johnson the first fighter to really match Cruz in terms of speed, but MMAjunkie.com gives the first round to the champ, 10-9.

Round 2 - Johnson pushing forward again at the open, but Cruz does adjust, and he gets the takedown. Johnson seated against the cage. Johnson works to a knee, then his feet. Cruz lands a high knee, but Johnson turns and is now pressing the action inside. Back and forth action early in this frame, and Johnson's speed continues to dazzle. Still, Cruz matching and staying away. Johnson shoots, but Cruz backs away. Cruz presses into the clinch. Not a lot of damage being done inside, but the two jockey hard for position in the clinch. Johnson battles and now pushes in from outside. Cruz pulls away. Two minutes left, and Cruz finally gets to set up his typical style. But Johnson presses in and leaps with a flying knee. Johnson really pushing the pace. Incredible work rate from both fighters. Johnson with a late takedown attempt, but Cruz with another great defense. Cruz gets his own takedown. Not much damage from top, but it's another round, narrowly, on the MMAjunkie.com card, 10-9.

Round 3 - Johnson bouncing early, and he's still pushing the pace. Cruz seems to be winning, but Johnson is extremely competitive. Cruz holds the center. Cruz showing great head movement, and he shoots in. Johnson shucks it off, but Cruz moves around to the back and nails a beautiful suplex. Cruz has the back and has one hook in. Johnson is flat on his belly. Cruz tries to squeeze a Gable grip, but Johnson rolls and survives. Still, Cruz is on tight and looking to squeeze. Somehow, Johnson survives and pulls free, and the two return to the feet. Two minutes remain. Cruz misses a big uppercut. He actually may be slowing just slightly, but he gets another takedown. Good position from Cruz, but not much in terms of damage. Johnson seated against the cage, and he wants to get up. Cruz pressing in. Johnson tries to duck under to escape, but Cruz controlling well. Johnson rises, but Cruz won't let go. Another incredible round, and MMAjunkie.com sees it again for Cruz, 10-9.

Round 4 - Johnson still looks lively, and he kicks the leg. Cruz doing his thing, and he kicks the leg. Both fighters trading shots. Cruz slips and hits the floor, but he pops up. Cruz presses in again against the cage. He gets a takedown, and Johnson forced to work from his back. Johnson knees the ribs from his back. He's defending well and not taking a ton of damage, but Cruz is controlling the position. Cruz passes into full mount. Johnson holding tight, trying to prevent a posture. Johnson working very hard to buck and roll, and he is able to work to a guard. Johnson back to his feet, and Cruz misses on a sweep. But Cruz continues to evade any real trouble as Johnson looks to press. Cruz just muscles Johnson to the floor in the final minute. Can't keep him down, and the tow exchange in a flurry. Incredible pace in the late rounds, but Cruz in control on the cards against a dangerous opponent, taking the fourth, 10-9, on the MMAjunkie.com card.

Round 5 - Johnson with an incredible flurry to open. He's shuffling and moving, but Cruz nails him with another suplex and moves directly into side control. Johnson needs a finish to win this fight, and he's an a bad position to do it. But there is no quit in his eyes. Johnson regains guard. Cruz trying to posture and damage. Mulhall calls for action, but good Lord, what more can be done? Johnson scoots to the cage and works to a seated position. He works to his feet, but Cruz remains tight. Big punches traded as they break, and Johnson launches a kick that misses. Johnson's left cheek showing a lot of swelling, but he keeps pressing in. Another toss from Cruz. Great work from Johnson to get immediately back to his feet. But Cruz dumps him again and takes full mount. He takes the back, but Johnson works free again. Incredible work in the closing seconds. Gutsy performance from Johnson, a future 125-pound champ, but MMAjunkie.com gives the final frame to Cruz, 10-9, giving him one of the most competitive 50-45 wins in recent memory. Dominick Cruz def. Demetrious Johnson via unanimous decision (50-45, 49-46, 50-45) - to retain UFC bantamweight title.
http://mmajunkie.com/news/25481/ufc-...ve-results.mma
---
Currently Active Users Viewing This Thread: 1

(0 members and 1 guests)
Posting Rules

You may post new threads

You may post replies

You may not post attachments

You may not edit your posts

---

HTML code is Off

---