vBookie Event

: Ben Rothwell vs Mark Hunt (UFC 135)
This event is over.
UFC 135: Ben Rothwell vs Mark Hunt
---
---
Rothwell second round submission, but betting on Hunt with those odds..
---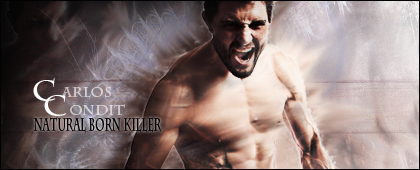 2012 FFL WINNER
CPL RECORDS
UFC 56-32-3 Strikeforce 10-4
10 million on Ben, Hunt has no buisiness in his cage.
---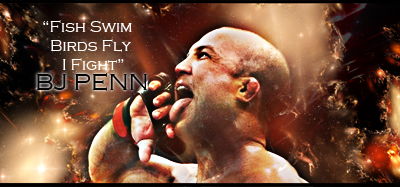 "If you get hit and it hurts hit him back you not knocked out yet."-Joe Doerksen
The Toxic Terrors (FFL)
Demetrious Johnson*Eduardo Dantas*Emanuel Newton*Will Brooks*Michael Page
Is it sad when I see that picture I think "Fee Fi Fo Fum"
Quote:
Round 1 - Referee Adam Martinez in the cage. Rothwell holds the center and paws jabs from distance. He shoots in early, but Hunt avoids the rush. Left hook for hunt lands flush. Hunt fires that lead hook again, and Rothwell needs to be wary. Rothwell not utilizing his length early. Rothwell drops again for a takedown. Not there, and Hunt lands two punches. Lead hook again for Hunt. Rothwell walks into more punches, He finally gets the takedown and moves into mount. The two scramble, and Hunt is on his side with his back to the cage. Rothwell pressing in from the side, but he allows Hunt to regain his feet. Hunt sprawls again. And again. Rothwell not really setting up the takedowns. Still, he drives in to no avail. Hunt just misses a huge uppercut. He does land a few overhands. Rothwell shoots again. This time Hunt pushes him back and takes top position. Rothwell rises and has a blood on his face. Hunt has it on his head. Rothwell drops Hunt briefly. He rises, and Rothwell takes him down. Blood everywhere, and it's tough to tell exactly where i's all coming from. Hunt looks to have faded in the closing seconds. Back and forth action in the round, but MMAjunkie.com likes Rothwell, 10-9.

Round 2 - Hunt with that lead hook to open. Big uppercuts miss. Hunt breathing very hard, and he lands a nice low kick. Rothwell stationary on the feet. Hunt winging big punches but missing. Hunt scores again with the low kick. Rothwell gets two straights in. Rothwell misses a takedown and presses into the clinch. It's Hunt that takes the trip and works to top. Rothwell gets guard underneath, but Hunt is firing off some big punches on top. Rothwell's right eye has a gash over it. Halfway into the frame. Rothwell wants to bring the left leg high, but Hunt uses the cage to prevent a pass. Hunt drives a few elbows to the chest. Rothwell gets the legs on the shoulder, but Hunt pulls away and passes the legs with a crisp punch. Hunt just grinding away on top. Short hammerfists land. Rothwell scrambles to his knees. Hunt driving uppercuts underneath the arm. Hunt steps over. The armbar is there, He takes it. Seriously. Rothwell defends, and Hunt can't finish the hold. But it's all Hint in round two, and MMAjunkie.com gives it to him 10-9, bordering on 10-8.

Round 3 - Rothwell looks exhausted, but he wings a right. Hunt is right there to answer inside. Hunt sprawls and nails Rothwell with a right on his knees. He's wobbled. Spinning strike from Hunt, and this has turned into one ugly brawl. Hunt scores another takedown and starts to grind away from Rothwell's guard. Not sure how much the heavyweights till have in this final five minutes. Boos erupt, and Martinez gives them what they want pretty quickly. Rothwell shoots, and Hunt is just stuffing it an moving away. Rothwell continues to push forward. He misses another takedown and goes to his knees. Hunt on the side, and he lands a a few left hands. They rise on their own. Hunt lands a huge right and starts to get cocky. He's walking around, hands by his side and firing punches. Hunt now drops down and takes the fight to the floor. Little action once there, and crowd wants them up. Martinez lets Hunt work from side control. Rothwell is flat on his back and probably not that interested in moving from there. Martinez is going to make him. Rothwell very slow to rise. He just staggers forward. Hunt drills him with an uppercut. Punches land, as well as a kick. Crowd wants a finish. Hunt shoots, and the boos come back. Hunt could have just made himself a hero, but he may be too tired to worry about that. Rothwell actually scrambles to top, but he doesn't have time to finish. Hunt takes the final round, 10-9, on the MMAjunkie.com card, giving him the fight 29-28. Mark Hunt def. Ben Rothwell via unanimous decision (29-28, 29-27, 30-27)
http://mmajunkie.com/news/25356/ufc-...ve-results.mma
---
Currently Active Users Viewing This Thread: 1

(0 members and 1 guests)
Posting Rules

You may post new threads

You may post replies

You may not post attachments

You may not edit your posts

---

HTML code is Off

---