vBookie Event

: Matt Wiman vs Mac Danzig (UFC on Versus 6)
This event is over.
UFC on Versus 6: Matt Wiman vs Mac Danzig
---
---
Flyweight
Join Date: Nov 2009
Posts: 229
hey please check ur PM dudeabides !!
Good odds for a fight that's not that close to call.
---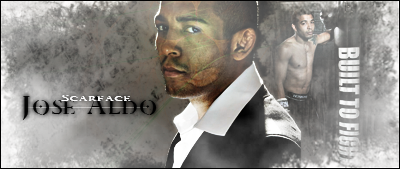 500k on Wiman, this time with a tap from Danzig.
---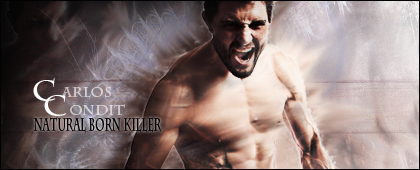 2012 FFL WINNER
CPL RECORDS
UFC 56-32-3 Strikeforce 10-4
Quote:
Round 1 - Referee Fernando Yamasaki in the cage as we go live on Versus for the evening's first main-card matchup. Wiman takes the center as Danzig circles. Low kicks traded early. They clinch, and Danzig pushes his opponent agains the cage. Danzig high kick caught by Wiman, and he dumps his opponent to the floor. Danzig looks to wrap the head, but Wiman pushing in from the top. Wiman works to his knees, and Danzig tries again for the choke. Not there. Danzig keeps working for the guillotine on the feet, but Wiman pulls away. Nice exchange of punches from both fighters. Halfway into the fight, and the two trade punches in the center. Wiman fires hooks as he presses in. Both fighters use short elbows inside. Danzig nearly locks in a standing arm-triangle choke, but Wiman pulls away. Danzig now moves the action to the cage and works the body. Wiman pressing, but Danzig is countering very well. Blood now trickles from the nose of Danzig. Good work and pace from both fighters going into the final minute. Wiman gets a late takedown, but it's only to a knee. Danzig back up at the bell. Close opening frame, but MMAjunkie.com sees it narrowly for Wiman, 10-9.

Round 2 - Wiman takes the center again. He moves forward with hooks and overhands. Danzig backs away well and clinches up. Danzig fires a few straights that seem to have lost a little steam. Wiman walks through them and moves forward. However, Danzig ducks under for a slick takedown. Danzig passes out to side control very easily, but Wiman works to bring him back into guard. Wiman kicks the legs on the shoulder. Looks like maybe a triangle, but he shifts to the right arm and works hard to torque the limb. Danzig does a great job of stacking and defending and he pulls free. Wiman sets up underneath. Two minutes remain. Wiman rolls to a kimura on Danzig's left arm. Danzig in half-mount and patiently pulls free. The two return to their feet, and Danzig launches a flurry of punches. Wiman looks very tired as he moves forward, but he doesn't hesitate to charge. Danzig still countering well in the exchanges. Low kick from Wiman in the final minute. Danzig now slipping and countering very well. Wiman works in a late elbow, and MMAjunkie.com sees it again for Wiman, very narrowly,10-9, based on the near submissions. However, he looked to be tiring in the final seconds, and Danzig could be lively in the third.

Round 3 - Wiman pushes in from the outside in the early going. Wiman lands a few solid elbows on the feet, and Danzig is cut. Wiman shoots, but he's short. Danzig still countering well in the exchanges, and Wiman still looks tired. Nevertheless, more elbows and knees from Wiman. Danzig countering against the cage, but it's Wiman pushing in with strikes. Wiman shoots, but Danzig defends well and slides over to the back. Wiman bleeding from the nose. Wiman starts to work to his feet, but Danzig is on the back. However, he's too high, and he slides off. Wiman now in half-mount. Big elbows from the top for Wiman, and both fighters showing obvious wear. Final minute, and Danzig is in guard underneath. He's trying to create space, but his face is busted up and Wiman is relentless. Danzig does get to his feet, but Wiman stays tight and pushes in. Final takedown attempt for Wiman, and he falls into a guillotine. Danzig has it tight but runs out of time. Great fight throughout and a thrilling finish. MMAjunkie.com likes Wiman in the final round, 10-9, and awards him the fight in closer-than-the-score-would-indicate 30-27 fashion. Still, opening rounds were very tight. Matt Wiman def. Mac Danzig via unanimous decision (29-28, 29-28, 29-28).
http://mmajunkie.com/news/25481/ufc-...ve-results.mma
---
Currently Active Users Viewing This Thread: 1

(0 members and 1 guests)
Posting Rules

You may post new threads

You may post replies

You may not post attachments

You may not edit your posts

---

HTML code is Off

---