vBookie Event

: Mackens Semerzier vs Robert Peralta (UFC on Fox 1)
This event is over.
UFC on Fox 1: Mackens Semerzier vs Robert Peralta
---
---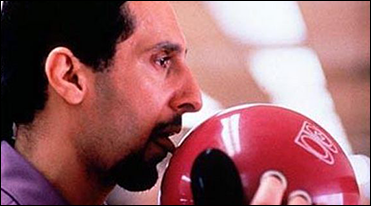 (Sig by Killz)
LOL Dude... Confident on this one are we?
---
Sig credit to my Homie! limba!
Uncrowned P4P Kingpin
Jon "Bones" Jones
WAR ANTHONY PETTIS! WAR HENDERSON!
Wow the Dudes going big on this one!!
---
Credit to M.C !!
Quote:
Round 1 - Referee "Big" John McCarthy in charge. Early low kick to the cup from Semerzier. Brief break, and he kicks the thigh. Peralta in the center and returns fire. Semerzier clinches up and pushes the action to the cage. Knees inside from Semerzier. Nice battle for position inside, and Semerzier tries to elevate. Peralta stays upright, and they break. Semerzier continues to work the low kick. Peralta does the same but is floored by a big straight over the top. Semerzier rushes to finish, but Peralta on his feet and shaking the cobwebs. Two minutes remain when they break. Semerzier dangerously close to the cup with more inside low kicks. Semerzier grabs a low kick and wrestles Peralta to the floor. Peralta defends well with his legs. Semerzier doesn't find much room to strike. Semerzier trying to pass the legs, but Peralta with very active hips and legs while keeping his foe away. Big right from Semerzier in the closing seconds, but Peralta escapes to his feet at the bell. Good round for Semerzier, who takes it on the MMAjunkie.com card, 10-9.

Round 2 - This time it's Peralta with the early damage, flooring Semerzier in the opening seconds. He pounces, but Semerzier crawls back to his feet and looks to recover in the clinch. They break, but Semerzier a little slower on attack. Another low kick for Semerzier hits the cup, and he's warned. They reset, and Semerzier high kick just misses over the top. Semerzier dives in, but Peralta is all over him with a slick combo. Peralta much better as we carry on. Semerzier sill the one moving forward, but it's Peralta with the better timing. Big right hand just misses from Peralta. Semerzier clinches up and moves agains the cage. Nothing there, and they rest. Semerzier kicks hard ot the body. Pace slowed a bit at close, but both fighters really throwing. Peralta got the best of it with the early damage, and MMAjunkie.com gives him the round, 10-9.

Round 3 - Semerzier continues those inside kicks, and Peralta shakes his head at how close they are to the cup. Both fighters finding a home for kicks. Peralta little busies in the early going. Semerzier's first-round aggression has stagnated a bit. Punching exchange, and Semerzier drops. McCarthy gives him every chance to recover, but it's not going to happen. Semerzier fighting on instinct and trying to stand back up, grab a leg or anything, but he's clearly out, and Peralta is punching. Fight over. Replays unfortunately show it was likely a head butt that did the damage. Robert Peralta def. Mackens Semerzier via TKO (strikes) - Round 3, 1:54.
http://mmajunkie.com/news/26062/ufc-...ve-results.mma
---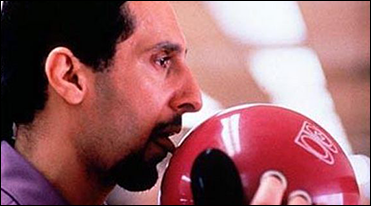 (Sig by Killz)
Haha it happens bro
---
Credit to M.C !!
Currently Active Users Viewing This Thread: 1

(0 members and 1 guests)
Posting Rules

You may post new threads

You may post replies

You may not post attachments

You may not edit your posts

---

HTML code is Off

---