vBookie Event

: Steven Siler vs Josh Clopton (TUF 14 Finale)
This event is over.
TUF 14 Finale: Steven Siler vs Josh Clopton
---
---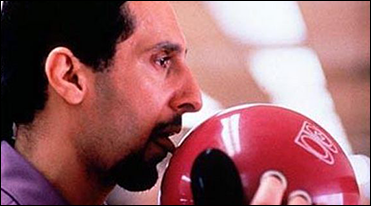 (Sig by Killz)
Quote:
Round 1 - Referee Herb Dean in the cage. Clopton pumps the first jabs, but they miss. Siler stalking, but Clopton wings a big right. Siler pushes into the clinch, but it's Clopton who easily spins off and drives the action into the cage. Siler grabs the Thai clinch and drives tow good knees into the gut. Clopton punches free with shots up top, but Siler immediately locks it back up. Clopton pulls free gains and moves to the center to reset. Big punches from both miss. Siler kicks to the legs. Punches exchanged again, and Siler moves back into the Thai plum. Knees to his shorter opponent. Halfway in, and Clopton pushes the action into the cage again. Clopton slips as he pulls away, and Siler chases after him. Clopton sweeps a flying knee attempt, sending Siler to the deck, but he pops back up. Quickly into the clinch, where much of this fight is taking place. They break away after a few Clopton punches to the body. Crisp right from Clopton. Firefight, and each lands clean. Best sequence of the fight thus far, but it goes right back into the clinch. Siler flurries again and looks for a standing guillotine. Clopton shoots in, but Siler locks onto a guillotine in the closing seconds. Round ends before he can finish it, but MMAjunkie.com gives Siler the opening round, 10-9.

Round 2 - Siler takes the center again to open. Clopton shoots in and nearly eats a big knee. He clinches up. Siler seems comfortable here. He drops and looks or a takedown that Clopton defends. Back into the clinch, and Siler lands more knees before blasting away with punches. Clopton continues to press inside against a taller opponent who is more than happy to drive knees into his chin. Siler continues to hold the Thai clinch, and Clopton seems lost at hoe to defend. An outside trip fixes that, an Clopton starts pounding away with punches on his stunned opponent. Siler quickly recovers guard and then works back to his feet, where he clinches up and knees again. Clopton pulls his away, and he's bleeding from the nose. Siler lands a big right hand. Clopton trying to throw bombs, but Siler largely avoiding the blows. Back into the clinch again, and Siler locks up the Thai clinch again. Blood now pouring down Siler's arms as Clopton's nose is gushing. The blood on Siler's chest as well Clopton pulls away, but Siler chases and lands a straight. Clopton sneaks in an overhand, but he's going to need something bigger. Late takedown from Clopton, and Siler tries another choke at the bell. Round ends, and MMAjunkie.com sees it again for Siler, 10-9.

Round 3 - Clopton going to need a finish, and he swings like he knows it. But Siler avoids and pulls his opponent close. Siler controls the head against the cage. Clopton scores another trip takedown and falls into his opponent's guard. Siler rolls to a hip, looking for a submission option. Not there, but he gets to a knee and then his feet. Clopton blocks a few knees and pulls away. Brief timeout as Clopton loses his mouthpiece. On the restart, Siler rushes forward, but Clopton ducks underneath and scores the takedown at the halfway mark. Clopton lands a few punches from the top position, but he's not very active. Siler works his legs high and gets very close to pulling his right leg into a gogo plata position. It slips off. Clopton finally creates some room with his feet and climbs back up to the feet. One minute, and Siler tries to punch away. Clopton defends a takedown and then presses in against the cage. Both fighters look spent. Siler defends one final takedown at the bell. MMAjunkie.com gives the final round to Clopton based on the takedowns, 10-9, but gives the fight to Siler, 29-28. Fight wasn't nearly as close as that score might suggest. Steven Siler def. Josh Clopton via unanimous decision (29-28, 29-28, 29-28).
http://mmajunkie.com/news/26356/the-...ve-results.mma
---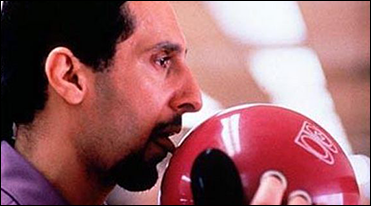 (Sig by Killz)
Currently Active Users Viewing This Thread: 1

(0 members and 1 guests)
Posting Rules

You may post new threads

You may post replies

You may not post attachments

You may not edit your posts

---

HTML code is Off

---