vBookie Event

: Marcus Brimage vs Stephen Bass (TUF 14 Finale)
This event is over.
TUF 14 Finale: Marcus Brimage vs Stephen Bass
---
---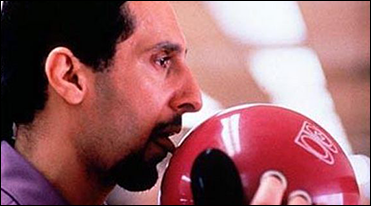 (Sig by Killz)
Quote:
Round 1 - Referee Josh Rosenthal in the cage for the night's final preliminary bout. Brimage jabs from the southpaw stance. Bass stays at distance and does the same. Brimage lands with a right hand and pushes in for a takedown. Bass defends well and pulls away. Brimage the aggressor early, but Bass clinches up and lands a few good knees up the middle. Brimage controlling the center and landing with his hands. When he moves in, Bass is there to answer with knees inside. Brimage creates a little distance and punches inside. Bass grabs a Thai clinch and looks for knees, but Brimage works the body underneath. Halfway in. Left lands for Brimage, and Bass is showing a lot of mouthpiece and has a reddened nose. Brimage scores again with a three-punch combination. Superman scores for Brimage. Bass tries to shoot but meets stiff resistance and has to give it up. Left hook for Brimage pushes bass to the side, and Brimage's corner calls for the finish. Inside low kick from Brimage. Bass does sneak in a punch, but Brimage is in control in the final minute. Bass breathing very heavy. Brimage losing a little of the aggression that was working early on. Nice right hand for Bass int he closing seconds, but MMAjunkie.com sees the first for Brimage, 10-9.

Round 2 - Bass with an early low kick, and he pushes forward, looking to clinch and knee. Brimage pulls away. Brimage with quickness again, but as he pushes forward he lands a low kick to the cup. Bass takes a quick breather while Rosenthal warns Brimage. Back to action quickly. Crisp straight from Brimage, but Bass answers with a knee. Bass seems to have found a little second wind. As they exchange, Bass slams a kick into Brimage's cup, and he lets out a yell as he hits the floor. Brimage up quickly and adjusts his cup, and we return to action. Bass lands a right hand and clinches. Nothing there, so he pulls away. Brimage changes but doesn't land. Bass really seems to have found a rhythm, although he's planting on his tail from a sweep. He pops back up, and Brimage tags him with a combination. Halfway mark, and Bass is in the center. Brimage now starting to land with more frequency, including a stinging kick to the thigh. Bass dives for a takedown but comes up short. Brimage kicks low but eats a right hand counter. He staggers a little, but he stays away from Bass' follow-up. Bass starting to slow again. Brimage lands a few more crisp punches and avoids another takedown. Brimage fires three more punches and Bass winces a bi after the exchange. Twenty seconds left, and Bass jumps in with a knee, but he eats a left hand up top. Big punches exchanged int he closing seconds. Bass had some nice work in the early going, but MMAjunkie.com gives the round to Brimage, 10-9.

Round 3 - Early punches, and bass lands clean, staggering Brimage. As he leaps in with a knee, Brimage impressively catches him in mid-air and scores a takedown. Bass leaping in from distance, bit Brimage remains the more technical fighter. Right hand lands for Bass, but Brimage is still there to answer with a bit more zip. Bass still moving forward. He's obviously tired, but he's scrapping. Brimage doing a good job of managing the distance. Bass shoots in again, but Brimage is solid in defense. Halfway mark. Brimage seems to be cruising a bit, backing away and looking to counter. He's generally successful, so it's hard to argue with the choice. Bass getting desperate, and he leaps i with a knee. Brimage defends. Bass really the aggressor, but Brimage is landing the cleaner shots. Low kick from bass close to the cup. Brimage snaps his head back with two punches. Bass showing impressive grit, but he's walking into Brimage's punches. Nice firefight in the end, and Brimage staggers to the floor. He's up in no time, but it's a fun finish. Good fight to end the prelims. Close round with Brimage landing cleaner but Bass wobbling him twice. MMAjunkie.com favors the consitent striking over the flash strikes and gives the round to Brimage, 10-9, giving him the fight, 30-27. Marcus Brimage def. Stephen bass via unanimous decision (30-27, 30-27, 29-28).
http://mmajunkie.com/news/26356/the-...ve-results.mma
---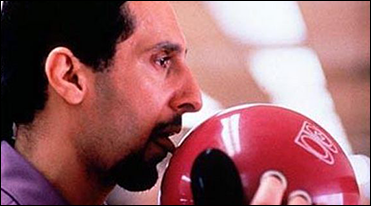 (Sig by Killz)
Currently Active Users Viewing This Thread: 1

(0 members and 1 guests)
Posting Rules

You may post new threads

You may post replies

You may not post attachments

You may not edit your posts

---

HTML code is Off

---