vBookie Event

: Nik Lentz vs Mark Bocek (UFC 140)
This event is over.
UFC 140: Nik Lentz vs Mark Bocek
---
---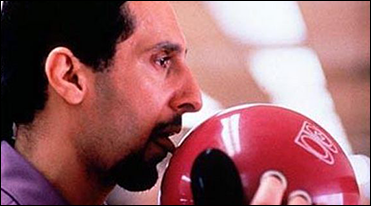 (Sig by Killz)
Quote:
Round 1 - Referee Herb Dean oversees this lightweight bout. Chants of "Bocek" fill the building at the opening bell. Bocek with an early right hand, and he slips a counter and moves into the clinch. Lentz spins off and pushes Bocek to the cage. Bocek returns the favor before letting go. Lentz misses a high kick. Bocek lands a knee and they move back into the clinch. Bocek scores the takedown and sets up in Lentz's guard. The crowd again chants his name. Lentz looks for a guillotine choke from his back. Full guard for Lentz as he squeezes. Bocek stands up and tries to shake out. First attempt doesn't work, but second does, and he pushes out to side control. Lentz lets go and regains guard. Halfway in. Bocek lands a few punches from the top and looks to pass guard. Lentz defending well from his back. Bocek looking to move into half-mount, but Lentz keeps his legs inside. Lentz throws a few elbows to the head. Bocek comfortable on top, but he's finding little success from there. Two punches come in at the end. Real offense was Lentz's choke attempt, but Bocek spent too much time on top, and MMAjunkie.com gives the frame to the Canadian, 10-9.

Round 2 - Lentz takes the center and lands a nice left to the body. He looks for a takedown, but Lentz shucks it off and lands a few counter punches. Bocek kicks low and slips on a high kick. He shoots in, and Lentz pushes forward into an inverted triangle position. Bocek feels it, peels off the legs and scrambles into top position. Bocek in a similar position to the opening round. He's landing an occasional punch and looking to advance position, whereas Lentz is comfortable underneath but really not threatening from his back. Halfway in, and Bocek throws four big punches and elbows. Lentz agains looks for a guillotine choke, but he can't wrap the neck. Real stalemate in terms of positional advancement. Lentz again locks up the guillotine choke. Bocek stands and shakes off the legs. The arms come loose just afterward, and the crowd applauds the escape. Standup in the final seconds, and Lentz is booed for attacking as Bocek adjusts his shorts. Quick flurry from Lentz in the closing seconds, but it's not enough to steal the round. MMAjunkie.com sees it for Bocek, 10-9.

Round 3 - Bocek takes the center. He kicks the leg and shoots in. Lentz tries to grab a guillotine choke as he falls, but it's not there. Full guard for Lentz, who looks again for a choke. It's not there, and they stand. Big uppercut for Lentz.Bocek closes the distance again, and Lentz again looks for the guillotine choke as he falls to the floor. Bocek pulls free and lands a few strikes from the top. Similar feel to the third round as Lentz works from his back. Bocek still controlling the positioning, and he moves breifly to side control. Lentz regains guard. Final minute, and Bocek really picks up the pace with punches. Not a ton of clean work. Bocek stands and kicks the body before walking away. Bell sounds. Interesting fight. MMAjunkie.com scores the final round for Bocek, 10-9, and awards him the fight 30-27. Lentz was the biggest threat in first two rounds, but Bocek was on top for far too long. Mark Bocek def. NiK Lentz via unanimous decision (30-27, 30-27, 30-27).
http://mmajunkie.com/news/26469/ufc-...ve-results.mma
---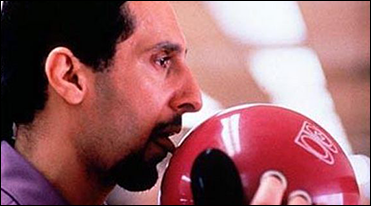 (Sig by Killz)
Currently Active Users Viewing This Thread: 1

(0 members and 1 guests)
Posting Rules

You may post new threads

You may post replies

You may not post attachments

You may not edit your posts

---

HTML code is Off

---