vBookie Event

: Yves Jabouin vs Walel Watson (UFC 140)
This event is over.
UFC 140: Yves Jabouin vs Walel Watson
---
---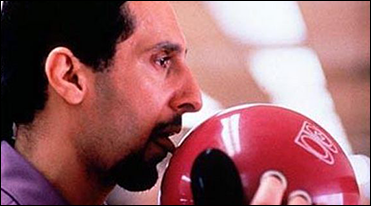 (Sig by Killz)
Quote:
Round 1 - Referee Yves Lavigne in the cage for the night's first bout on ION Television. Watson sets up on the outside. Jabouin in the center and tries to keep out of the range of his lengthy opponent. Jabouin sneaks in a few punches, but he's having trouble getting inside early as he measures the reach. Jabouin does get inside and land,but Watson fires back. Nice exchange early. Watson pushing forward with kicks. Jabouin misses with a right and stays just out of reach of a high-kick counter. Watson misses a spinning punch and eats a counter. Watson charges forward with a flurry and ducks for a takedown. Jabouin feels, reverses the course and scores his own trip. Watson works up while eating strikes and tries to set up a kimura while leaning against the cage. Jabouin pulls it free and trips, but Watson pushes him through into a roll and they both pop back to their feet. Final minute. Jabouin staying at distance. Jabouin lands a left, and both fighters exchange. Flurry at the end, as well. Good round. MMAjunkie.com gives the first narrowly to Jabouin, 10-9, for the takedown and cleaner strikes.

Round 2 - Jabouin in the center. He catches a kick and lands a straight counter. Watson's reach advantage still the big factor in this fight. Watson fires out the front kicks and high kicks. Crisp punches fired by both. Moderate pace to the striking as Jabouin tries to find a way in the massive reach. Jabouin hits a left hand lead as Watson misses a spinning kick. Spinning kicks from Watson appears to erhaps catch the cup, but Jabouin answers with his own spinning kick that misses. Jabouin holding the center, and he lands a stiff kick to the leg. Watson pops out the jab. It's a chess match of distance, and Watson lands a side kick to the body. Watson scores with knees inside during a brief clinch. Spinning backfist for Jabouin, and he ducks in for a takedown. Watson grabs a guillotine as he falls back to the floor. It's tight, but Jabouin slips through after a few tense moments. Very tight round again, but MMAjunkie.com is going to lean toward Jabouin, 10-9.

Round 3 - Kicks by both to open. Crowd definitely likes the spirited exchanges. Watson has been aggressive throughout, but Jabouin has dealt very well with the strikes. Lot of head movement, and he lands a low kick. Jabouin answers quickly with a jab. Watson starting to lands to the body and leg with his kicks a little more frequently. Slapping low kick from Jabouin staggers Watson. Halfway into the final round. Low kicks from both. Jabouin landing the better kicks. Spinning strikes from Jabouin, but it's Watson who ducks under and scrambles tot he top as they hit the deck.Watson working from his knees and methodically locks in a D'arce choke. Watson is squeezing tight. Jabouin seems OK for the moment. He spins free and gets abck to his feet, firing off a spinning kick to ignite the crowd. Less than a minute. Watson ducks a spinning kick. Jabouin is definitely labored as he moves forward. Flurry from both in the closing seconds. Great finish. MMAjunkie.com sees the final round for Watson, 10-9, but gives the fight to Jabouin, 29-28. But those first two rounds were tight, so there's certainly no promises. Yves Jabouin def. Walel Watson via split decision (28-29, 29-28, 30-27).
http://mmajunkie.com/news/26469/ufc-...ve-results.mma
---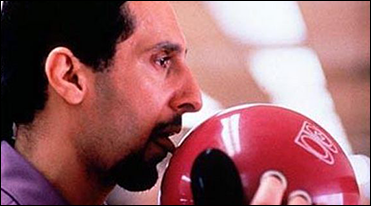 (Sig by Killz)
Currently Active Users Viewing This Thread: 1

(0 members and 1 guests)
Posting Rules

You may post new threads

You may post replies

You may not post attachments

You may not edit your posts

---

HTML code is Off

---