vBookie Event

: Nam Phan vs Jim Hettes (UFC 141)
This event is over.
UFC 141: Nam Phan vs Jim Hettes
---
---
Phams over rated and has no knockout power. Heres 200K to Hettes getting the sub after being peppered for a round or two.
Jim Hettes is underrated, I think he controls Nam Phan on the ground and takes this.
---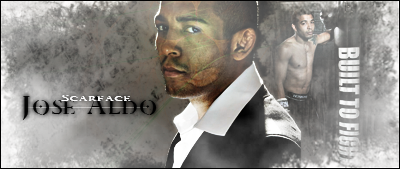 The big, ugly dogs keep rollin' in. I like Hettes at this price for sure. I like Nam Phan's technical striking, and wouldn't be surprised to see a decision win, but I'll lay another 23k that Jim remains undefeated. Maybe throw a flyer on him on fight night for kicks.
Quote:
Round 1 - Referee Herb Dean in the cage for the evening's first main-card contest, a featherweight bout. Hettes opens with a high kick that's blocked. He shoots in and scores a sweep to the floor. Phan scrambles up to his feet, but Hettes remains attached to the body. He drags Phan to the floor again. Phan uses the cage to rise, but Hettes is relentless. Hettes snags a guillotine choke and drops to the floor, rolling over to top position. It's not there, but he's on top and wailing away with punches.. Phan rolls to avoid damage, and Dean watching closely. Hettes takes the back and keeps punchesing away. Halfway mark, and Phan has been overwhelmed from the start. Phan rolls to his back, and Hettes lands stiff right hand. Somehow Phan scrambles back up to his feet. Hettes put forth a lot of energy early Interesting to see what he has left. Hettes clinches up and scores with a hip toss before moving immediately to mount. Hettes swings out for the armbar. He's in position, but Phan keeps his hands clinches. Hettes scoring with punches while he remains in the armbar position. Hettes lets go in the final seconds and punches away at a bloody Phan. Round ends, and it's all Hettes, and MMAjunkie.com gives him a 10-8 reward.

Round 2 - Hettes works inside early and tries to drag Phan to the floor. Not there immediately, but a second effort sees Hettes pull the fight to the floor and takes half-mount. He postures, and Phan tries to threaten the leg, but it's not there. Hettes pulls free and pushes back into top position. He gets mount and then jumps off for a choke. It's a little ill-advised, and Phan eventually scrambles to top position. It doesn't help, and Hettes scrambles up and goes back on the attack. Halfway mark. Hettes breathing heavily as he moves forward, but he lands another outside trip. Phan immediately to the cage and stands, but he has been on defense throughout this fight. Two stiff punches from Hettes, and Phan is showing incredible heart, but he's falling behind. Another toss from Hettes, and he's in side control. Hettes looks for options, but Phan is staying tough. Phan finds his way back to the feet, and the round ends in the clinch. Hettes controls again, this time earning a 10-9 and the MMAjunkie.com card.

Round 3 - Phan in need of a finish, and he's pawing a jab early. He's moving forward, but Hettes managing the reach well and lands a few counter lefts. Another takedown for Hettes. Phan again scrambles to his feet, but he's bleeding, and Hettes just takes him down yet again. Phan won't stay there. He gets some distance, and Hettes is sucking wind. Phan lands a heavy shot to the body, but Hettes just pulls him to the floor yet again. Two minutes remain. Phan was showing life for a moment, but he's in trouble from this position. Hettes on the side, and he locks in an arm-triangle choke. Phan defends it well, and Hettes jumps back into mount. Elbows from Hettes, and it looks like the armbar is there. Phan shifts, but Hettes starts pouring on the damage. Thunderous shots coming from the top. Phan's head on the canvas, and the punches echo through the building. Great work from Hettes, who cruises to a unanimous decision. MMAjunkie.com sees another 10-8 round in the final frame, giving him the fight fight 30-25. Jim Hettes def. Nam Phan via unanimous decision (30-25, 30-25, 30-26).
http://mmajunkie.com/news/26716/ufc-...ve-results.mma
---
Banned
Join Date: Mar 2011
Posts: 82
What is Jim Hettes' entrance song
---
What's the name of that song again?
Currently Active Users Viewing This Thread: 1

(0 members and 1 guests)
Posting Rules

You may post new threads

You may post replies

You may not post attachments

You may not edit your posts

---

HTML code is Off

---