vBookie Event

: Ross Pearson vs Junior Assuncao (UFC 141)
This event is over.
UFC 141: Ross Pearson vs Junior Assuncao
---
---
2 Mil Pearson. He'll be fighting for the belt by the end of 2012.
---

"There are three things all wise men fear: the sea in storm, a night with no moon, and the anger of a gentle man."
100000 on the British monster
---
TEAM GROTTY 2013
Stefan Struve
Donald Cerrone
Glover Texiera
Cub Swanson
Kim Dong - Hyun.
Join Date: Oct 2009
Location: UK... Where the sun never shines.
Posts: 11,557
I'll join my fellow UKians and go with nearly 300k on Pearson.
Hate to say it but Pearson is gonna lose...


...nah just kidding. 50k on Pearson lol.
---
mad props: Toxic
Don't see any reason why Assunciao can't win. He's actually going to grapple with Pearson and can certainly win a decision. Good value.
---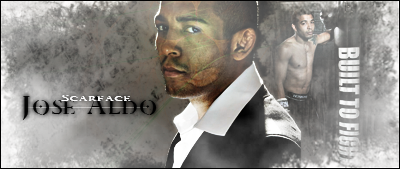 Quote:
Round 1 - Referee Mario Yamasaki oversees tis featherweight bout, the final prelim of the night. Assuncao in the southpaw stance, and he tres to keep distance early. Assuncao fakes a few kicks to feel out Pearson's movement. Assuncao shoots in and works the fight to the floor. Pearson immediately to the cage. As he works to his feet, Assuncao tries to take the back. He can't, so he pulls away. Pearson still walking forward, but he has yet to find a home for his punches. Assuncao kicks high, but it's blocked. Assuncao shoots in but eats a knee for his troubles. Assuncao lands a right hand and then stumbles as he backs away. tHey clinch up, and there's some scrambling for position, but they break with two minutes left. Assuncao baits Pearson, with his hands wide and low. Assuncao misses a takedown. Pearson is pushing forward, but he can't seem to find the retreating Assuncao. He does land a combination. Assuncao does the same shortly after. Pearson kicks the body. Assuncao stumbles again after a punch. He's elusive, but he's not landing much. Not a ton between the two, to be honest, but MMAjunkie.com will lean slightly toward Assuncao.

Round 2 - Assuncao scores an early takedown, but Pearson easily back to his feet. Pearson lands a nice leg kick. He continues to be the aggressor, but Assuncao was very elusive in the first frame. Clinch against the cage. Assuncao pushing in from the outside. Nothing there, so he pulls away. Assuncao looks again for a takedown, but Pearson sweeps to top and decided against working on the floor. Two minutes in. Assuncao again looks for a takedown. Not there, and Pearson rushes forward to attack when they break. Stiff jab sees Assuncao hot the deck. Pearson stays on him with knees and punches. Assuncao is able to tie things up and avoid any further damage. Assuncao pulls away, and his face shows the wear of Pearson's work. Assuncao looks hard for a takedown that won't come. Pearson is remaining strong in the clinch. He sweeps Assuncao to the deck but elects not to follow. Assuncao jumps up and reverses the favor. Not much time to work, and Pearson backs away. Assuncao leaps forward with a flurry at the bell. MMAjunkie.com sees the second for Pearson, 10-9.

Round 3 - Pearson opens with an early kick. He moves in again, and Assuncao ducks under for the takedown. He scrambles to the cage, but Assuncao is able to get a hook in. Assuncao looks immediately for the choke, but he's too far to the side to hit it. Pearson spins and works to the feet after a tense moment. He spins off the cage and works inside. Assuncao scores an elbow, but he looks again for a takedown and is able to work to the back. Pearson spins away from danger, but Assuncao is right on top of him. Pearson has absolutely no room to breathe. They finally do separate. Assuncao shoots in, but he looks exhausted, and he eats a knee on the way in. Pearson pummels the body inside. THey separate, and Pearson lands a high kick and another knee inside. Less than a minute remains. Assuncao is exhausted, and Pearson is pushing in the closing seconds. He won't get a finish, but MMAjunkie.com awards him the final frame, 10-9, as well as the fight, 29-28. Ross Pearson def. Junior Assuncao via unanimous decision (29-28, 29-28, 30-27).
http://mmajunkie.com/news/26716/ufc-...ve-results.mma
---
Currently Active Users Viewing This Thread: 1

(0 members and 1 guests)
Posting Rules

You may post new threads

You may post replies

You may not post attachments

You may not edit your posts

---

HTML code is Off

---