vBookie Event

: Manny Gamburyan vs Diego Nunes (UFC 141)
This event is over.
UFC 141: Manny Gamburyan vs Diego Nunes
---
---
The hell? Nunes is good but Manvel deserves a bit of credit here.
---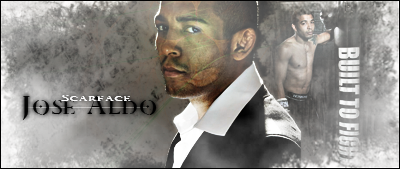 eh this shud be easy for manny 10k
Quote:
Round 1 - Referee Steve Mazzagatti in charge of this featherweight affair. Gamburyan takes the center but eats a low kick. A spinning kick to the body follows. Gamburyan tries to catch a kick, but Nunes pulls away. Gamburyan trying to close the distance, but Nunes moves let and right against the cage. Gamburyan shoots in, but Nunes pulls free. Gamburyan holding the center, but he's yet to really capitalize. Gamburyan shoots in on a kick, but Nunes remains upright. Gamburyan wraps the body and stays tight, and a second effort sees him slam Nunes to the floor. Gamburyan in half-mount, but Nunes is able to walk back to his feet and break away. More ow kicks from Nunes land flush. Nunes continues to chop away at the thigh. Gamburyan misses a big spinning backfist. Gamburyan shoots, but Nunes sprawls again and avoids a right hand as they break. Nunes' kicks dictate the opening round, and MMAjunkie.com gives him the round, 10-9.

Round 2 - Gamburyan with plenty of spring in his step, and he looks to brawl as we start the second. Nunes misses a knee. Gamburyan lands a massive right haymaker, and Nunes staggers. He pulls away and tries a jump knee, but he was obviously affected by that punch. Gamburyan pushes in, and Nunes defends. He misses on a trip and Gamburyan nearly takes the back. Nunes uses the cage to peel Gamburyan off and places a hand on the mat to avoid knees. Slick work to pull free from Nunes, though he does get a warning fro grabbing the cage. Nunes goes to work again with kicks, but Gamburyan ducks in and scores a takedown. Gamburyan takes half-mount with a little more than two minutes remaining. Gamburyan works a few left hands from top position and then wraps his left arm around the neck. Gamburyan screams about Nunes' use of fingers on the inside, but Mazzagatti doesn't intervene. Gamburyan lets go of the choke attempt, and the two scramble up to their feet. Nunes unleashes a nice flurry on the inside, but Gamburyan covers up and avoids any big damage. Nunes high kicks lands at the bell, but it was Gamburyan who did the most damage in the early going and also enjoyed top position. MMAjunkie.com awards him the round, 10-9.

Round 3 - Mazzagatti issues a warning to Nunes before the round starts. Gamburyan again takes the center of the cage. Gamburyan misses a jab but lands a nice right hand. Both fighters a bit cautious to open. Gamburyan circles right, and Nunes lands another low kick. Nunes now in southpaw and working the lead leg again. Two minutes into the round, and it's still up for grabs. Gamburyan shoots in and wraps the body, but Nunes worked i underhooks and spun away. Right hand for Nunes as they break. Nunes scoring points with the legs. Gamburyan misses a haymaker and comes up short on a shot. Nunes still in southpaw. Gamburyan does land a right hand, but Nunes is really scoring with the kicks. Gamburyan misses again on a right, and falls to the ground on a missed shot. Nunes blasts him with a kick to the body. Gamburyan is running out of time. He misses on a backfist. Final minute. Gamburyan still pushing. Nunes lands an accidental kick to the cup, and we have a brief break. Gamburyan lands a right on the restart, but Nunes blasts him again with a kick to the body. Gamburyan works hard for a takedown attempt that won't come, and the bell sounds. MMAjunkie.com sees the final round for Nunes, 10-9, awarding him the fight, 29-28. Diego Nunes def. Manny Gamburyan via unanimous decision (29-28, 29-28, 29-28).
http://mmajunkie.com/news/26716/ufc-...ve-results.mma
---
Currently Active Users Viewing This Thread: 1

(0 members and 1 guests)
Posting Rules

You may post new threads

You may post replies

You may not post attachments

You may not edit your posts

---

HTML code is Off

---