vBookie Event

: Frankie Edgar vs Ben Henderson (UFC 144)
This event is over.
Flyweight
Join Date: Sep 2011
Posts: 244
100000 on Frankie. You just cannot count this guy heart out.
Big fan of both, but i like the champ more.

10k Frankie knocks Bendo to the moon.
Quote:
Frankie Edgar (c) vs. Ben Henderson - Round 1 - Leg kick by Edgar is the first strike to land in the fight. Henderson with a kick and Edgar holds his leg so Henderson tries to throw a jumping spin kick thing. Superman punch and a right kick by Henderson but it caught Edgar a little bit low. Henderson with another kick that Edgar catches and he lands a kick to the leg. He catches the kick again. Body kick by Henderson and a knee to the body. Edgar is catching every one of Henderson's body kicks. Edgar with a brief takedown but Henderson bounces right back up. Body kicks landing for Henderson, Edgar misses a spinning backfist. Interesting first round, close but I'd go 10-9 Edgar.

Round 2 - Henderson trying to get his timing going a bit better, Edgar is landing leg kicks and circling away. Edgar catches another kick so Edgar starts firing punches at him and Edgar fires back. Another leg kick by Edgar and a hard lead right by Henderson. Henderson with a left and a hard knee to the body. Edgar with a nice combination and he misses a spinning backfist. Henderson with another knee to the body. Edgar with a takedown and he has a front headlock. Henderson is starting to target Edgar's damaged left eye. Henderson just misses a knee. Nice combination by Edgar, now Henderson fires back with one of his own. Edgar with another takedown. Henderson has full guard. Edgar landing some hammerfists. Henderson throwing his legs up but can't find anything. Huge upkick by Henderson hurts Edgar and he pounces with ground and pound while the round ends. Edgar is gushing blood. 10-9 Henderson.

Round 3 - Hard body kick by Edgar. Edgar is still bleeding badly from his nose. Nice right hand by Edgar after he missed a takedown attempt. Knee to the body and a big right hand by Edgar, Henderson with a right of his own. Right hand by Edgar again. Henderson had his back and then used that to take Edgar down. Big right hands by Henderson before Edgar gets up. Edgar with another right hand. Jab by Henderson. Nice combo by Edgar in return. Leg kick by Edgar now and he's having a very good comeback round here. Hard kick by Henderson. Edgar with a big takedown at the end of the round. 10-9 Edgar.

Round 4 - Nice right hand by Henderson about a minute into the round. Accidental low blow on a kick by Henderson. Henderson is trying to sit down on his punches a bit more but Edgar with a right hand. Edgar with a good takedown but right into a guillotine. Henderson couldn't finish the choke though and now Edgar is on top. Henderson manages to get up. Knee lands for Henderson after Edgar caught another one of his kicks. Right hand by Henderson lands hard. 10-9 Henderson makes it even going into the final round on my card.

Round 5 - Both men landing hard early, Edgar still gushing blood. Big uppercut by Edgar. Huge left by Edgar hurt Henderson briefly but he appears to be fine now. Another right by Edgar. Edgar trips him down and almost has the back but Henderson stands up and uses a kimura threat to make Edgar let go. Nice right hand by Henderson in a brief exchange. Right hand by Edgar puts Henderson on his back, think it was more of a balance knockdown than it rocked him, but still. Edgar keeps making just enough happen to seem to be pulling away here. Jumping knee by Henderson and a guillotine attempt and he throws Edgar to the mat and lands elbows as the round ends. 10-9 Edgar on my card makes it 48-47 Edgar.

Official Score Cards: 49-48, 48-47, 49-48 for the NEW UFC LIGHTWEIGHT CHAMPION BENSON HENDERSON
http://www.bloodyelbow.com/2012/2/25...ne-ppv-results
---
Glory to God!

I'm so glad I didn't be a prop on this one. This fight basically confirmed my thought that Benson could win it in all three fashion. He almost KO'd Edgar, almost submitted and won a decision.
---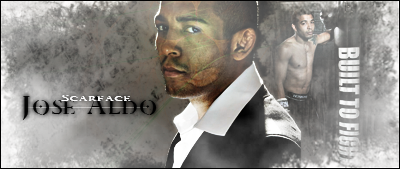 Currently Active Users Viewing This Thread: 1

(0 members and 1 guests)
Posting Rules

You may post new threads

You may post replies

You may not post attachments

You may not edit your posts

---

HTML code is Off

---