vBookie Event

: Junior Dos Santos vs Alistair Overeem (UFC 146)
This event was abandoned. Stakes have been returned.
UFC 146: Junior Dos Santos vs Alistair Overeem
---
---
Still dont trust the Reems chin or strking defense in mma gloves, im going JDS by KO in round Uno.
I would have thought the odds would be much closer than that. Might place a huge sum of credits on Overeem come fight time.

A little tentative on this though. JDS hits pretty darn hard, and Overeem's chin isn't exactly trustworthy.
Just for the hell of it - 10 million on Reem, those odds are a little too tasty
- He's 25-30 pounds bigger
- He's the more accomplished striker
- He's more experienced
- JDS is coming off surgery
---
I wanna go big on Overeem before the odds get worse, but I don't want to get my credits tied up on a fight that I have no idea when it will be happening.

Dilemma!
I would not write JDS off in this fight, the octagon is near twice the size of the K-1 ring, and the Reem has a stalker style where he likes to close down his opponents, then once he has them tight up against the ring or cage he moves in for the attack, and this is a strategy that plays out easier in a 20ft ring than it does in a 32ft Octagon.

One thing about JDS is that I seriously believe he has better movement than the Reem which could be key in using the size of the cage to keep clear of the danger zones the Reem creates, also the added fact that the Reem likes to keep his hands high to block off his opponents strikes and then counter punch, so when competing in MMA he is not getting the same level of protection from the 4oz MMA gloves that he does in K-1 with the 10oz gloves.

This will be a great fight but my money is on JDS, I think he will be able to use his superior movement to keep out of the danger zones the Reem looks to create, and over the course of the latter rounds I think he will show better Cardio and have the skills to find a way to get past the Reems high hands and find a Ko blow.

I predict JDS via KO in the 3rd or 4th round, I can see the early rounds been a game of attrition while both try to measure each other up and move in and out with caution with a lot of faint's to try and lure the other into a deadly counter attack, but both will be to wise to it and nether will commit much on the offence as a result so not fall into the others traps, I don't except an all out brawl, or ether fighter to look for the TD, this will be a very technical display of striking with a lot of movement around the cage looking for angles of attack, and I believe that's where the fight will be won, he who displays the better movement and octagon control I believe will win.

But then after all that this could come down to any single moment or action, its really hard to call a fight that ether fighter has the ability to end at any given second, but still I stand by my prediction.
---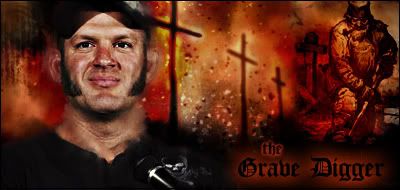 500 000 on on Overeem. It's gonna be a good fight but I don't think JDS' boxing is in quite the same league as Overeem's striking. It is doubtful either of them will take it to the ground as well. That's why I see a stand up war unfolding. I think the first round will be very close, but kicks from Overeem will land over and over. By the second right I think JDS won't be moving as fast because the leg kicks will have slowed him down. I see Overeem capitalizing here and slowly picking JDS apart with kicks. Overeem round 2 tko via strikes.
---
mad props: Toxic
Quote:
I wanna go big on Overeem before the odds get worse, but I don't want to get my credits tied up on a fight that I have no idea when it will be happening.

Dilemma!
Same here. The odds are fantastic right now and will get more even when time goes.
I like both of them and I don't want to see neither one of them lose, but I really hope Reem takes this. Besides that, I wish the fight will last longer than Lesnar-Reem fight
Bummer, had to abandon it you guys know why.
---
Currently Active Users Viewing This Thread: 1

(0 members and 1 guests)
Posting Rules

You may post new threads

You may post replies

You may not post attachments

You may not edit your posts

---

HTML code is Off

---