vBookie Event

: TJ Dillashaw vs Walel Watson (UFC on Fuel TV 1)
This event is over.
UFC on FUEL TV 1: TJ Dillashaw vs Walel Watson
---
---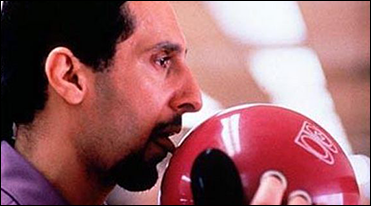 (Sig by Killz)
Quote:
Round 1 - Referee Josh Rosenthal oversees these bantamweights. Rapid start by both fighters with flying punches, and Dillashaw gets deep on a single leg. He keeps pushing in as Watson stays up, but Dillashaw ties the body and slams him twice to the floor. Dillashaw settles into guard and looks to work. Watson moves up in a scramble, but Dillashaw leaps the back and goes to work on the choke. Right arm goes around, and it's not quite under. He tries to wrench the neck, but Watson survives and turns in. Still, Dillashaw has half-mount and starts to punch away. Halfway in. Watson again gets to a knee, but Dillashaw latches the choke. Still can't get it, but he's in mount. He shifts to the side and again works the choke. Watson is absolutely trapped on the bottom. He's showing resiliency as we open the final minute, but Dillashaw is cruising. Dillashaw works in a few punches before the bell, and he takes the frame 10-8 on the MMAjunkie.com card.

Round 2 - Watson firing early, and it keeps Dillashaw on the outside. Watson scores again after taunting Dillashaw, but he still hits the deck. Dillashaw presses in on the takedown and takes top position. An upkick grazes off, but Dillashaw moves past the legs and into half-mount. Crucifix for Dillashaw, and he pounds away with left hands to the face. Dillashaw controlling, and he avoids Watson's climbing legs and smoothly scrambles over onto the back. Watson spins, and Dillashaw starts to punch. Rosenthal is calling for a Watson response. Dillashaw shifting from mount to backmount as Watson just covers and eats punches. Watson scrambles up, and Dillashawwraps the left arm around the neck. He still can't finish. Watson tries to roll and punch from his back. Dillashaw patiently controls. Another choke misses, but Dillashaw is just in absolute control. Round ends. Watson showing heart, but that's another 10-8 for Dillashaw on the MMAjunkie.com card.

Round 3 - Watson again comes out to throw, but Dillashaw avoids and counters well on the feet. Dillashaw shoots and, but Watson wraps the neck. Dillashaw expertly transitions out to the side to relieve pressure and eventually scrambles away to reset. Dillashaw looks like he wants to trade a bit. Halfway mark. They do trade a bit, and Watson leaps into a flying triangle during a scramble. He switches to the arm, but Dillashaw pulls free and spins to top position. Tends moments there, and he's not free just yet. Watson grabs the ankle, and Dillashaw struggle to pull free, but he's not in trouble. Dillashaw finally pulls free and sets up on top. He spins again to the back and gets the arm under the neck, but Watson again keeps the arms from locking up. Watson survives again, but Dillashaw finishes out with punches from mount. Dillashaw was in trouble for a bit, but MMAjunkie.com still gives the round, 10-9, awarding a 30-25 score for the fight. T.J. Dillashaw def. Walel Watson via unanimous decision (30-25, 30-25, 30-26).
http://mmajunkie.com/news/27423/ufc-...ve-results.mma
---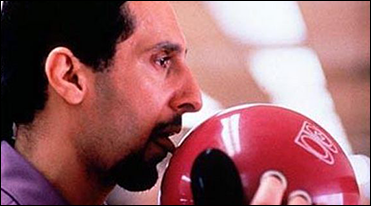 (Sig by Killz)
Currently Active Users Viewing This Thread: 1

(0 members and 1 guests)
Posting Rules

You may post new threads

You may post replies

You may not post attachments

You may not edit your posts

---

HTML code is Off

---